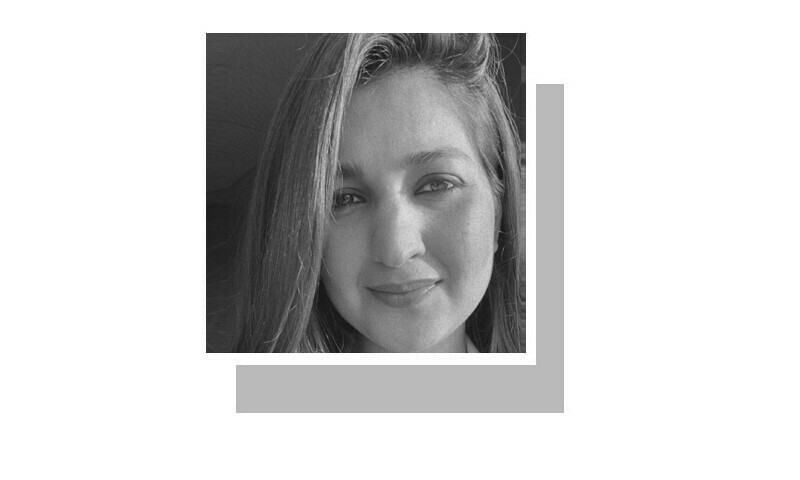 MALNUTRITION, or poor nutrition, emerges when one's diet does not contain the right amount of nutrients. Poor nutrition can be broadly categorised as 'undernutrition' and 'over-nutrition'. In most developing countries, like Pakistan, malnutrition usually exists as an inability to meet standard nutritional targets due to the scarcity of food generally available in the country.
Young children and pregnant or breastfeeding women are the main category of people prone to malnutrition in most of South Asia. The deficiency of micronutrients leads to complications during pregnancy, and later, malnourished newborns. Increased iron needs during these periods and decreased iron intake and absorption appear to be the most significant causes.
According to the National Nutrition Survey 2018 (NNS 2018), 40.2 per cent of children under five years of age in the country are stunted, while 17.7pc are wasted. Other effects of malnutrition are poor physical and cognitive development, impaired growth, frequent illnesses, fatigue, shortness of breath, poor school performance and reduced capacity to work even later in life. Malnutrition is thus one of our most pressing challenges. Disasters compound the problem of malnutrition, as seen in the aftermath of last year's floods.
Moreover, according to the Pakistan Nutrition Humanitarian Overview 2022, the country has a global acute malnutrition rate of 17.7pc, exceeding the emergency threshold. Conditions such as drought and famine affect five million people in Sindh and Balochistan.
Poor diets and food insecurity have become a crippling challenge.
The most common deficiencies are those of iron, protein, vitamin A, vitamin D, zinc and folic acid. Iron deficiency affects children the most in the first two years of life. Among its many consequences are anaemia, low birthweight and poor weight gain.
The NNS 2018 also confirms that micronutrient deficiencies are rampant in Pakistani children. Iron deficiency anaemia was, according to the survey, most common in children between six to 59 months. Overall, 49.1pc of children in the country are iron deficient.
Malnutrition and food insecurity have become a crippling challenge despite multiple national interventions over the years. What starts out as a seemingly less serious condition in children, turns out to be one of the most serious health conditions among adults in underdeveloped nations. No doubt iron deficiency in children deserves far more attention than it currently garners. One way to raise awareness of the consequences of malnutrition, including iron deficiency, is to highlight the economic losses incurred. The country pays heavily for a condition that, through active policymaking and changes to existing plans, can be tackled in the earlier stages of life, and at least stem the speed of a nosediving GDP.
In a report — a collaboration between the nutrition section of the Ministry of Planning and the UN's World Food Programme — WFP consultant Jack Bagriansky has shared some perturbing facts. The cost of the lost future workforce in Pakistan due to underweight children, wasting and micronutrient deficiency is estimated at $2.24 billion per year. Cognitive deficits derived from childhood stunting, anaemia and iodine deficiency disorders will also result in reduced future adult productivity, which is valued at a Net Present Value of $3.7bn per year.
Pakistan's economy relies heavily on agriculture as well as manual labour. The report indicates that anaemia in men and women who are engaged in agriculture and manual labour will lower their economic output by $657 million per year.
Pakistan is unfortunately going through extremely tough times, with a nightmarish ban­­­kruptcy scenario looming on the horizon. The economic rep­e­rcussions of the Covid-19 pandemic, the des­­t­r­uction of the recent floods and an uncertain political climate make the situation worse. Tough decisions, farsighted po­­l­­i­c­y­making and ref­orms in the existing strategies are the need of the hour.
Large-scale food fortification as well as fortification of widely consumed food is considered a medium- to long-term helpful strategy in increasing regular consumption of essential nutrients. Programmes like the Food Fortification Programme are playing a critical role in supporting industry to adequately fortify wheat flour and edible oil and ghee in Pakistan. We are fortunate enough to witness the breakthrough referred to as 'iron-plus', the improved iron source that enhances the absorption of iron thrice as compared to normal iron sources. It is a precious opportunity for underdeveloped countries like Pakistan to eradicate malnourishment in the country. This venture will require a joint effort by the government the food industry and, last but not least, informed masses to cultivate hope for future generations.
The writer, is an academic medical researcher and is currently practising at a tertiary care hospital.
Published in Dawn, June 6th, 2023