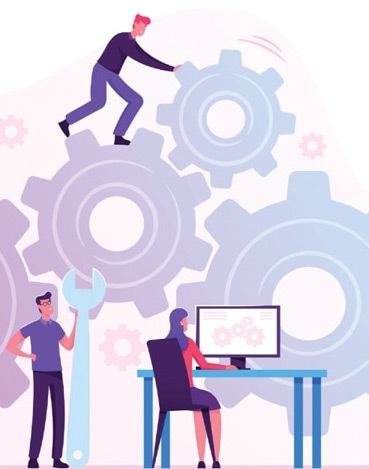 THE term 'debt' has great affinity with Pakistan that is decades old as the country first approached the International Monetary Fund (IMF) back in 1958, but has not come out of that web to date and has been the lending agency's client for 22 times.
Pakistan's unending romance with the debt has brought it to the brink of sovereign default, dwindling forex reserves, severe social, economic, political and security troubles, currency devaluation and so on. Currently, the world economy is indebted with $232 trillion. Pakistan, being a part of global economy, owes the world almost $99 billion. However, the domestic debt has reached Rs31.3 trillion.
Our debt woes did not crop up out of the blue and there have been reasons behind it. The frequent engagements with the IMF, reckless decision of nationalisation, ill-advised pursuit of privatisation, failure to deregulate critical sectors like agriculture, role of loss-making state-owned enterprises (SOEs), terrorism, etc., have contributed to the economic turmoil.
Now what should be done to solve Pakistan's debt trouble? The solutions are common that have been deployed by countries like India and Bangladesh to uplift their economies.
First, Pakistan needs to adopt an active monetary policy. It means its monetary policy should be inflation-centric rather than growth-centric. Pakistan should have an accommodative fiscal policy, which means that we should revisit our tax/revenue strategies and tax the under-taxed sectors, such as real estate, to lessen the inflationary burden on the common man.
Pakistan has to somehow achieve current account surplus, which, in layperson terms, means that we must have surplus trade balance to meet the debt repayment liabilities. We need to restructure our debts; restructuring of loan on government-to-government basis may be favourable for Pakistan.
The exchange rate should be flexible and be in accordance with the market flow. There must be conditional adjustment on the National Finance Commission (NFC) award. The provinces should be given certain revenue targets and the NFC award should be given only to the provinces that meet such targets.
And, indeed, we should go for re-instrumentalisation of SOEs. Loss-making SOEs should somehow be turned into revenue-generating assets.
Although these solutions are bitter pills for Pakistan to swallow as they do not provide prompt relief to the ailing economy, Pakistan has been left with no other option but to stand on its own feet economically. Also, Pakistan needs $21 billion to pay foreign lenders during the current fiscal year to avoid sovereign default as it is sliding deeper and deeper into the debt pile. We need to swallow these bitter pills; the sooner, the better.
Zain ul Abdin Jessar
Larkana
Published in Dawn, March 16th, 2023