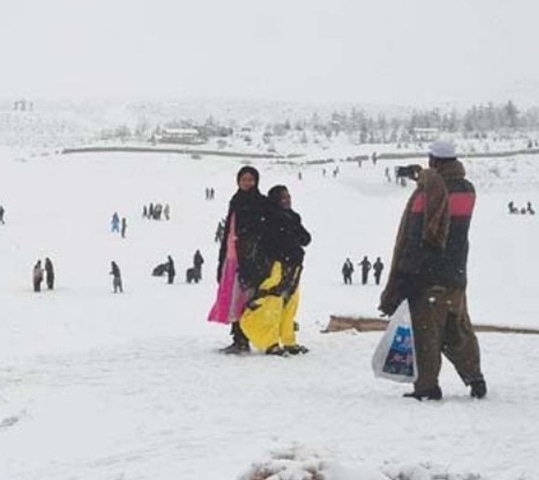 RECENTLY, it was forecast that there would be snowfall in Quetta. This weather forecast, fortunately, proved true and there, indeed, was snowfall across the city. Many people were happy and excited to enjoy this beautiful moment.
But one thing that deterred people from enjoying in the real sense was restrictions on visiting some places which are extremely picturesque during snowfall in the city, including Quetta Cantonment and the University of Balochistan. One can see trees and the whole landscape blanketed under snow at these places where entry is restricted for the common man.
The authorities concerned should allow people to visit such places that are really worth visiting during winters after a snowfall. It is our basic right to enjoy the beauty of our land. Such restrictions only foster resentment among the people. I hope these places will not be out of bounds for the people in the winters ahead. These are the little pleasures in Pakistan that make life worth living. What is the point of snatching even that away from us?
Abdul Jabbar Gola
Quetta
Published in Dawn, January 31st, 2023