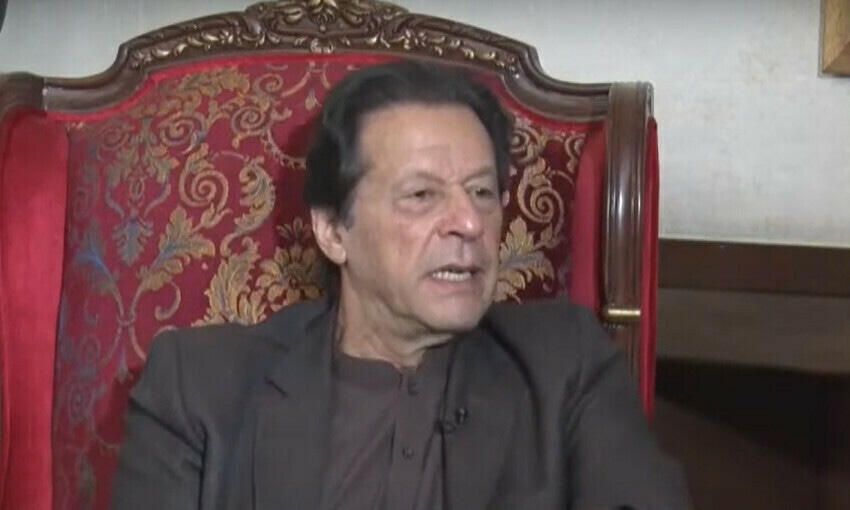 LAHORE: The Federal Investigation Agency (FIA) on Wednesday told the Lahore High Court (LHC) that an inquiry against Pakistan Tehreek-i-Insaf (PTI) Chairman Imran Khan and others in the prohibited funding case had been initiated on information received from the interior ministry on the directions of the cabinet division.
It said the inquiry was at a very initial stage and the probe was still undergoing. Therefore, it said, the agency would proceed further in the matter if any criminality was found, otherwise, the inquiry would be dropped or could be transferred to any other department having the competent jurisdiction.
This was stated in a written reply filed before the court in response to a petition by former prime minister Khan challenging a call-up notice by the FIA to him in the prohibited funding inquiry.
Justice Asjad Javed Ghural had on Nov 8 suspended the impugned notice and sought a reply from the agency.
The FIA, in its reply, defended the call-up notice to the petitioner saying it was competent to investigate offences taking place in private banks. It said the inquiry was relating to bank accounts about which the PTI claimed before the Election Commission of Pakistan (ECP) that the accounts were opened without an authorisation of the party.
The reply said the inquiry was being conducted as per the law and no harassment was being caused to the petitioner.
The FIA asked the court to dispose of the petition of Khan and direct him to join the inquiry proceedings.
The judge adjourned the hearing till Dec 19 for submission of a rejoinder by the counsel of the petitioner.
Mr Khan through Advocate Intizar Hussain Panjhuta contended that the FIA had no power to proceed in the matter, especially when the ECP did not even hold that any law had been violated in opening or operating the bank accounts in question.
He said the ECP never directed the FIA or any other agency to inquire into any aspect of the bank accounts. He argued that only the federal government and the ECP could take actions against the political parties.
He said the FIA summoned the petitioner in personal capacity, which was illegal.
The counsel said the petitioner's party disowned 13 while owned eight bank accounts only. He said there were no allegations that the funds received by the PTI were illegal or linked to any crime.
He asked the court to quash the impugned notice and also declare the FIA inquiry illegal and without lawful authority.
Published in Dawn, December 8th, 2022