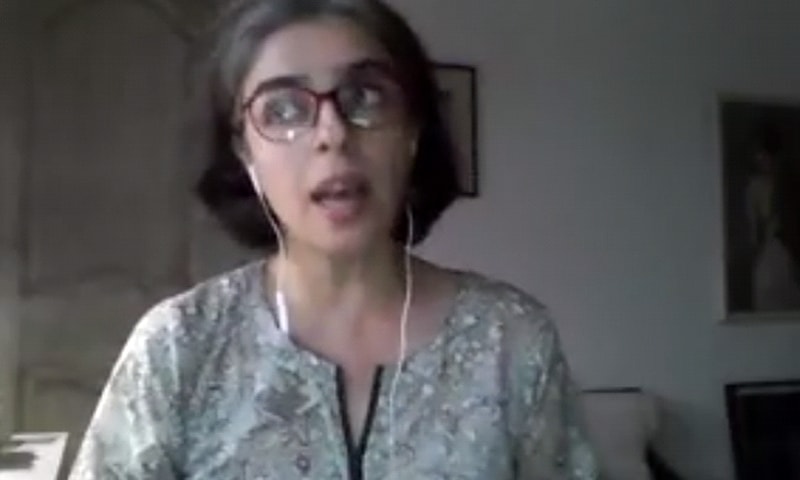 KARACHI: "Do Pakistani TV dramas get it right when it comes to mental health?" The answer to this pertinent question started a vibrant online discussion on Wednesday organised by Uks Research, Resource and Publication Centre on Women and Media through its initiative 'Hopscotch' that examines television drama content and its effects on viewers.
The discussion kicked off with a thought-provoking presentation looking at mental health and stigma. Are Pakistani dramas further stigmatising mental health or are they raising awareness?
It was pointed out that exaggerated, inaccurate and comical characters are often used to portray persons with psychiatric disorders in our plays. Persons with mental illness are also depicted as violent, murderous, unpredictable and they have themselves to blame for their condition.
Looking at the entertainment media's depiction of suicide it was felt that there is an over-generalisation of mental illness whereas our plays should be used as a tool to sensitise a mass audience, create a safe place to talk about mental health, change negative attitudes and reduce the stigma of mental health.
Writer Bee Gul said that this might be because those involved in writing or producing plays were not equipped to understand mental illness and to be better equipped they needed to do research by speaking to the experts with first-hand knowledge of such things.
"There is a certain responsibility on their shoulders to provide the true picture and also spread awareness instead of thinking about ratings or creating sensation," she said.
"They should think more about developing a dialogue, a narrative but many a time, sadly, they give in for the sake of ratings," she added.
Television actor and director Saife Hasan said that media houses producing entertainment were doing business. They plays that they produce, the stories they tell are all for getting commercials and making good money. "So I doubt if they can be changed. So those who can do something about this would be the writers. They will have to bring about change on the subject of mental health," he said while suggesting that perhaps NGOs involved in media monitoring and training could gather the writers and spread awareness regarding the depiction of mental health with them.
The Uks director said that instead of opening our minds there are things shown in our dramas, which disturb us and they must do something about it. "Uks has for the last 25 years been training journalists by sensitising them to issues," she said, adding that still the problem won't just go away by training or sensitising the playwrights.
"What about directors? What do the channels want? Uks and Hopscotch's work here is just a small drop in the ocean. But we are looking for a positive way out," she concluded.
Published in Dawn, September 1st, 2022