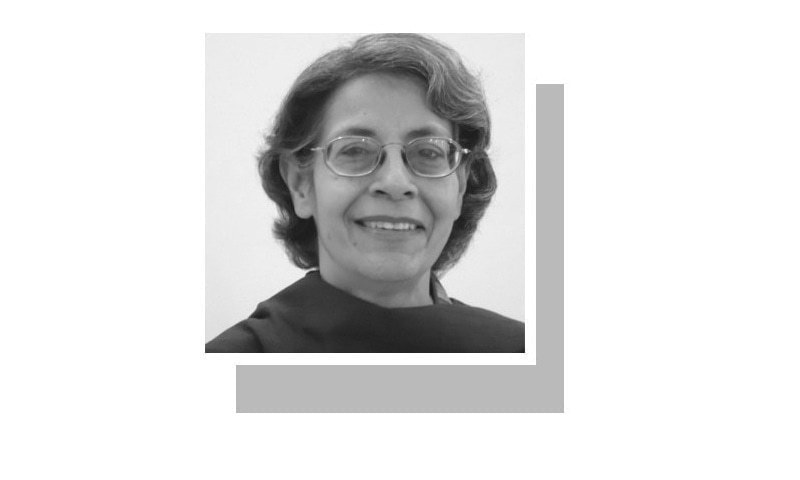 A CEMETERY in London, among a few others, is an unusual one for Muslims with a small number of graves in the 'Muslim area'. Initially meant for Christians, it opened up to Muslims in recent years. The Christian and Muslim areas are opposite each other and the similarities are striking. If one did not read the names or skipped seeing the crosses, there would be little to distinguish them.
Both are simple, with vertical, white or black marble tombstones (for Muslims, these point towards the Ka'aba). A tap with plastic cans allows plants or grass over the graves to be watered. This is in line with Abrahamic faiths in general, since the three religions have much in common in beliefs, including with regard to death and burial. For example, differences among various sects of Jews and Muslims are similar to each other (as in the case of many orthodox Muslims and Jews who disallow monuments). Many Christians have now, however, replaced burial with cremation and done away with older, traditional rites. The cremated remains can be buried or scattered. Muslims and Jews mostly prefer burial.
Graveyards are usually far away from residential places; they are huge; generally greener and quiet. Individuals come softly, pay their respects and leave. Much activity is visible during religious festivals.
London is perhaps the only city to be as ethnically and religiously diverse in death as it is in its hustling, bustling life on the streets and at train stations. In many other cities, people of different faiths designate specific areas for the burial of their dead. Karachi, for example, like Mumbai and Dhaka, has a Gora Qabristan (name derived from when pre-independence colonials were buried) for Christians and graveyards for Muslims (unfortunately, many reserved on the basis of sect as well as by ethnic communities). Joint graveyards are still a distant idea since communities find it difficult even to live together. Among Muslims, many still do not allow women to attend funeral prayers or to visit graves, although arguably, this is not forbidden by either the Quran or in any authentic hadith.
Prayers and good deeds are the best gifts for the departed.
Islamic beliefs encourage visits to graves, but ahadith suggest observing simplicity. Prayers in plenty and deeds that may extend their merit beyond a lifetime would be the best gifts for the departed ones.
But questions that are apparently not answered by religious belief or philosophical analysis continue to plague our minds. Do those who pass to the other world see or hear what goes on in their abandoned place, or with their loved ones? Do they receive prayers, love and distress signals from those left behind? Can they observe the pain living ones must bear in their absence while they wait to be together again? Can they heed desperate calls from mortals? Do they return, at specific times and places; do they communicate with this world?
Similar other questions have been asked over the centuries and have given rise to an industry of mediums. The more sceptical among us may call them conmen/women who mislead others but the fact is that the mystery death is shrouded in is terrible in its intensity for the living. They must necessarily stay while their parents, siblings and partners move on to the other world. Their loved ones' mortal remains are interred but where do their souls go? When we visit graves, are we talking to dust, or are we communicating with the soul that lives, albeit in another form?
A friend quoted a poet as "mankind cannot take too much reality" and death is surely one such reality. How is the existence of a human, with all her grace and nobility of soul, extinguished in less than a moment? That reality is followed by another lifelong one of longing and sorrow while the departed one rests, perhaps inside the grave, perhaps outside.
Abrahamic faiths reassure us (others do as much, in some form): souls separate from the body at the time of death and stay close as the last rites are performed. Islamic beliefs tell us that souls are in a state of Alam-i-Barzakh, asleep or awake, in pain or happy, according to the nature of their deeds, until they are fully awakened on the Day of Judgement. Various narrations ascribed to the Prophet (PBUH) suggest that when people visit graves and offer salutations to the departed, they are heard and responded to, but the living do not hear them. This is why, when paying such visits, one should greet the ones in the ground just as one would if they were alive. These beliefs offer some level of relief, comfort to the living, depending upon how strong or weak they are.
Our lives are chaotic, increasingly so, with the advancement of technology and the reduction of connectivity with nature. Everything about humans has changed since the first couple placed their feet on earth; only death has not. Have our billions of relatives found rest in the place they are put into?
The writer is a freelance contributor.
Published in Dawn, August 5th, 2022