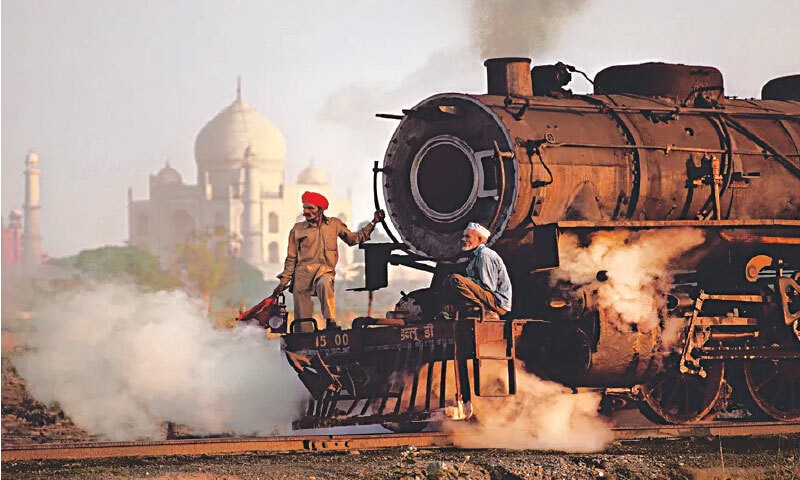 Maillol Museum in Paris, a brief walking distance away from Napoleon's tomb at the Invalides fort, is best reputed for its unusual ventures, designed to bring attention to works by painters and sculptors who have remained largely ignored by the public for a variety of reasons.
But this time its subject is not an unknown artist, but a US photographer who is celebrated worldwide for his daring exploits in war zones and other risky areas of the world for over four decades, always coming back with images that have amazed and even shocked thousands and thousands of onlookers.
Today in Maillol there are more than 150 such photographs, many well-known by the public, of course, but also a great number that are 'new' and the audience is unacquainted with. They are blown up to the sizes of normal wall paintings in this unusual art exhibition and are being breathlessly watched and admired by unending lines of visitors.
These works are the result of Steve McCurry's swashbuckling voyages to practically all the corners of the planet to cover events at great personal risk.
The Maillol Museum in Paris is hosting spellbinding images by the legendary American photographer who became famous for his haunting 1984 'Afghan Girl' cover for National Geographic
A Maillol organiser describes the success of this exhibition not simply on account of the subjects and scenes tactfully captured with his camera by McCurry, but initially to the emotions they cause while one is looking at them. He adds, "These images lead us to the heart of humanity through various conflicts and cultures all over the world, be it in Afghanistan, South Africa, Cuba or even the disasters in McCurry's own homeland, such as the attacks on the Twin Towers in New York on September 11, 2001."
Going through this show, the most touching experience nevertheless remains watching people standing, holding their breath and facing the Afghan Refugee Girl — the portrait of Sharbat Gul with her frightened green eyes — photographed by Steve McCurry at the Nasir Bagh refugee camp near Peshawar in 1984. The portrait had become world famous following its appearance on the cover of National Geographic magazine in June 1985.
In Steve McCurry's own words, the most important part of his works are individual pictures. "I photograph my stories on assignments and, of course, these have to be put together coherently," he has said. "But what matters most is that each picture stands on its own, with its proper importance and the feelings it invokes."
With his inventive style, Steve McCurry has captured a great number of many other iconic images as well for the past nearly half a century, using his straightforward method to create narratives through realistic and sincere depictions of people, events and places. As for his portraits, he says, "The best way to photograph people is to look into their eyes that are expressively telling you all… without any use of words."
The World of Steve McCurry is showing at the Maillol Museum in Paris until May 29, 2022
The writer is an art critic based in Paris.
He may be reached at zafmasud@gmail.com
Published in Dawn, EOS, February 13th, 2022