Unlike other well-known historical monuments such as the Louvre or the Grand and Petit Palaces, the Luis Vuitton Foundation (LVF) is a museum that is neither placed in the centre of Paris nor in an ancient building. Instead, it was built intentionally to face the Boulogne forest at the northern edge of Paris.
Looking more like an old-time ship rather than a modern edifice, it strikes a visitor's imagination by throwing reflections off its white, leaning walls, appearing as tall masts and cloudy white sails, on to the surface of an adjacent lake.
To make sure the exhibitions would remain as unusual as the museum's architecture, the LVF had chosen, in 2016, a rare collection of more than 250 Impressionist and post-Impressionist masterpieces, originally belonging to a pre-revolution Russian businessman named Sergei Shchukin. Today, they're part of the collections of the State Hermitage Museum in St Petersburg and Moscow's Tretyakov Museum. The exhibition at that time had attracted more than 1.5 million visitors.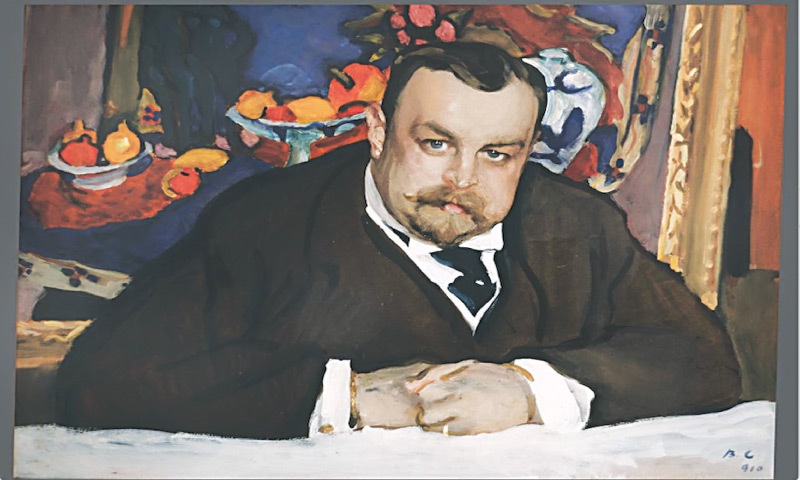 After months-long negotiations with the above-mentioned museums as well as with the Pushkin Museum in Moscow, this year, LVF has returned to its Russian adventure by managing to host a collection of works belonging to two aristocratic, late 19th and early 20th century, Russian brothers named Mikail Morozov and Ivan Morozov.
The Louis Vuitton Foundation museum in Paris delights with its showcase of the collections of two pre-Soviet-era aristocratic Russian brothers
These include paintings by French artists such as Matisse, Bonnard, Chagall, Gauguin, Degas and many others, but also of prominent foreign painters living and working in France at that time, such as Pablo Picasso and Vincent Van Gogh. Add to this list the likes of Manet, Rodin, Monet, Pissarro, Toulouse-Lautrec, Renoir, Sisley, Cézanne, Matisse and many others, alongside Russian masters such as Repin, Vrubel, Korovin and Konenkov.
There are a number of pleasant surprises. Just to give you one example, after experimenting with a variety of styles following his arrival in Paris at the end of the 19th century, a passionate and ambitious 20-year-old Pablo Picasso developed a style typically his own. He painted six canvases with the figure of Harlequin, a theatrical character much popular at that time, sitting alone or with a friend, man or woman, at a café table. One of these historical works is also part of the Morozov collection.
Mikhaïl Abramovich Morozov (1870-1903) and Ivan Abramovich Morozov (1871-1921), both rich businessmen, were the most reputed figures of Moscow's cultural life at the turn of the 20th century. They travelled frequently to Paris, initially for business purposes, but never returned home without buying dozens of paintings of their choice.
Following the Soviet revolution of 1917, when the younger brother Ivan Morozov was still living, the collection was considered to be 'capitalist nonsense' by the communist leaders and was ordered to be destroyed. Ivan succeeded in hiding it in an underground cell, where the paintings remained safe for many decades to come following his death four years later.
In addition to the Morozov collection's current exhibition, the LVF is behind an extensive, and expensive, project for research, preservation, restoration and modernisation of the Pushkin State Museum of Fine Arts and the Tretyakov Gallery in Moscow.
The exhibition will be up at the Louis Vuitton Foundation until February 28, 2022
The writer is an art critic based in Paris. He may be reached at ZafMasud@gmail.com
Published in Dawn, EOS, November 14th, 2021