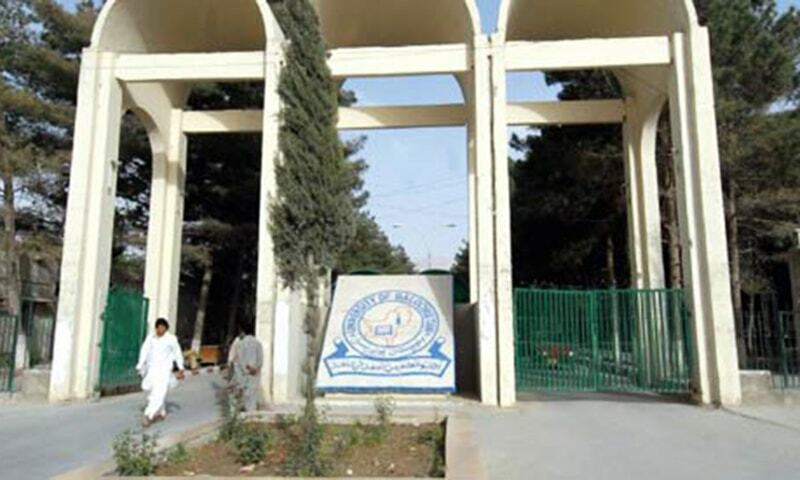 QUETTA: Students of the Balochistan University protesting against disappearance of two fellow students locked on Tuesday the institution's gates, boycotted ongoing MA and MSc examinations and announced they would keep the seat of learning closed until the missing persons were recovered.
Sohail Baloch and Safi Baloch went missing several days ago.
Students belonging to different factions of the Baloch Student Organisation locked gates of their university and announced that no student would take the semester examinations.
No student or teaching staff was allowed to enter the university premises by the protesting students.
Speaking at a press conference, BSO leaders Baloch Qadir and Zubair Baloch said that Sohail Baloch and Safi Baloch had been missing for the last several days, but the university administration had taken no action in this regard. The apathy of the university administration had forced the students to launch a protest movement for recovery of the missing students and lock the gates of the university.
"Our protest will continue till the missing students are recovered," they said.
Published in Dawn, November 10th, 2021