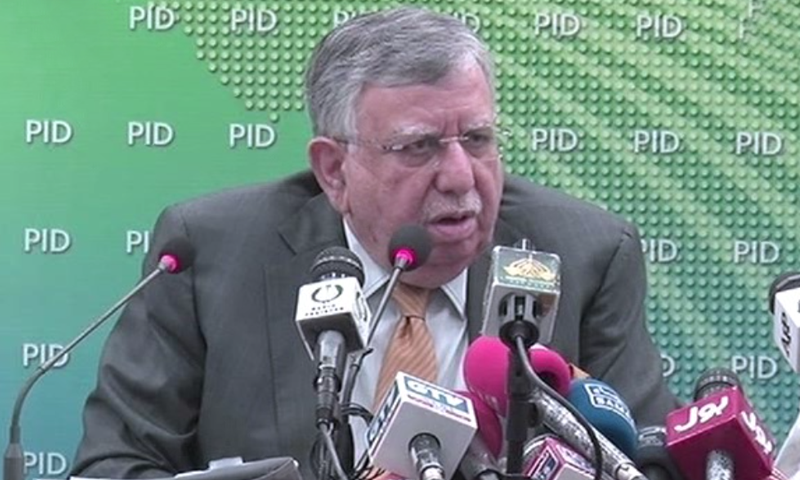 WASHINGTON: Finance Minister Shaukat Tarin has said that the latest increase in petroleum prices is not linked to Pakistan's talks with the International Monetary Fund (IMF) for the resumption of a loan facility.
"A steep increase in gas prices in the international markets forced the government to take this step," Mr Tarin said while addressing a press conference [partly co­­vered in yesterday's Dawn] at the Pakistan Embassy in Wa­­shington on Friday evening.
The Finance Division iss­ued a notification in Islam­abad on Saturday about the new petroleum prices. The notification endorsed the finance minister's argument about a steep increase in international markets, pointing out that oil prices had gone up to an unprecedented $85 a barrel.
Mr Tarin rejected the suggestion that Pakistan was rai­sing oil and electricity pri­ces to please the IMF. He said the government realised that inc­reasing tariffs without structural changes would "increa­se inflation and make our industry uncompetitive".
The minister, however, conceded that Pakistan also had to see the IMF's point of view and he had held "some technical discussions" with them on this issue. "So, we will increase these tariffs in a gradual manner thereby it does not increase inflation a whole lot," he said.
In July 2019, the IMF ap­­proved a 39-month arrangement under the Extended Fund Facility for Pak­istan for an amount of $6 billion to support Islamabad's economic reform programme but is not releasing fresh instalments.
During his stay in Wash­ing­­ton, the finance minister held a series of talks with IMF officials on the resumption of the loan facility. Mr Tarin has moved to New York, leaving behind the finance secretary for further talks with the IMF.
Published in Dawn, October 17th, 2021