Q. I have two sharifa trees growing well in Phase 6 DHA, Karachi, about two kilometres from the sea. About five years old and 10-12 feet high, both blossom profusely but do not bear fruit, except the one fruit that one tree managed to produce once. I water them once a day about a litre each time and they seem healthy with bright green foliage. I wonder if the problem is not enough sunlight or poor soil chemistry. Although they are east-facing, they are close to a 5ft wall and just five feet away from a neighbouring, two-storey house, so do not get direct sunlight.
A. Sharifa trees need lots of direct sunshine if they are to fruit properly so, in this case, the lack of direct sunshine is the likely reason for crop failure. The other possible reason is that perhaps the trees are blossoming when the weather is very hot, as extremely high temperatures are known to prevent sharifa fruit from setting. If either of the two aforementioned issues are the cause, there is not much you can do other than hope that, if adversely affected by high temperature, the trees decide to blossom a little earlier than they generally do. It is not unknown for trees to alter their blossoming routine in accordance to weather patterns, so let us hope that this issue resolves itself naturally. If, however, lack of sunshine is the cause, only you can decide whether to leave the trees in place or not. You may also like to change your watering routine. So, instead of giving a litre per day, give the roots a good soaking every 4-5 days in hot weather and once a week otherwise. Lay thick mulch around the tree trunks to conserve soil moisture and keep the roots cool, but mulch should not touch the tree trunks.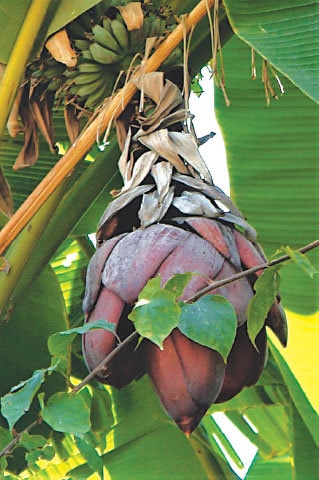 Q. I have an Ajwa date palm, grown from seed, outside my house in DHA, phase 6, Karachi. The palm is female and every year I hand pollinate using pollen from male flowers that I get from Sukkur. The trees usually produce good quality dates in large quantities but, this year, the crop was poor and quality low. I wonder if some roadwork caused any ill effect and, if so, will it last long. Will cutting the tree from its middle affect its future growth?
A. It sounds like the date palm's root system was damaged during road repair. Cropping prospects of the tree depends on the amount of harm caused to its root system. If damage is light, it should regain its strength over the next 1-2 years but, if the damage is major, it could take years to recover, if at all. I'm sorry but I have no personal experience of pruning date palms so cannot advise on that.
All your gardening queries answered here
Q. Something very strange has appeared high up on our banana tree in our garden in Karachi. It looks like a deformed mass of growth or some alien thing from outer space hanging there. My husband suggested that it could be something constructed by a bird but I really don't think so. It hangs there like a lantern and is most disturbing. I have never seen anything like it before. We are simply trying to grow some bananas for home consumption.
A. Time for celebration, not fear. Your banana tree is flowering!
Q. My guava tree in Lahore is about 12 years old and has been fruiting for the last six years. The fruit looks good but, when opened to eat, it is completely rotten inside. The tree yields lots of fruit but it is all rotten. Is this problem related to watering? Should less water be given when the tree starts to bear fruit?
A. Watering is not the problem and, in fact, more water is given to a tree once it begins to develop fruit. The issue here is fruit fly. You will find out how to deal with it by following this link to a previous column: https://www.dawn.com/news/1525838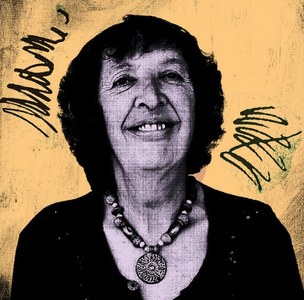 Q. Please suggest a nursery from which I can get jasmine plants and neem trees. Is it possible to order them online?
A. It is against this paper's policy to name specific nurseries here. I believe that both jasmine plants and neem trees can be purchased online and suggest that you search for a local supplier.
Q. I need a useful resource to find out which plants and vegetables can be grown in Quetta.
A. The localised climate in Quetta city is very fickle. I suggest that you make a tour of your local nurseries, see what they are growing and discuss your exact requirements with the gardeners there. Apologies that I cannot be more helpful.
Please continue sending your gardening queries to zahrahnasir@hotmail.com. Remember to include your location. The writer does not respond directly by email. Emails with attachments will not be opened
Published in Dawn, EOS, October 10th, 2021