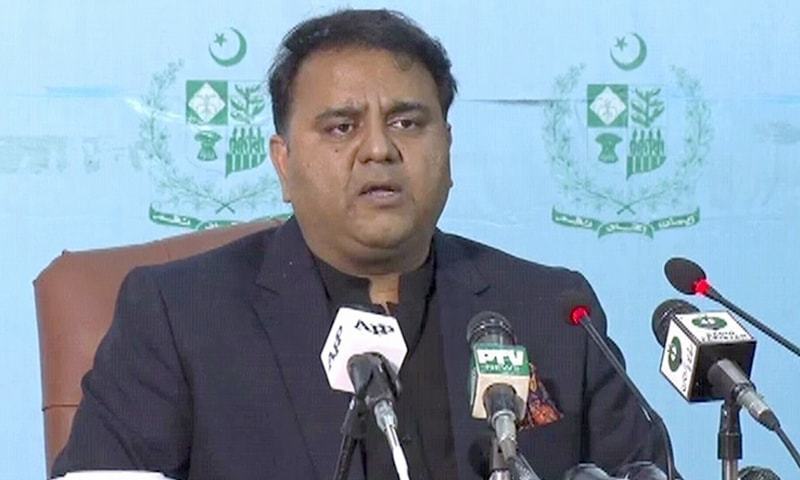 ISLAMABAD: Members of the National Assembly Standing Committee on Information and Broadcasting on Thursday observed that not only the opposition parties but also media organisations and journalists were against the proposed Pakistan Media Development Authority (PMDA).
Information minister Chaudhry Fawad Hussain faced a hard time in the committee as members demanded to see the draft law of the PMDA.
Maryam Aurangzeb, who is also the spokesperson for the PML-N, demanded the presentation of the draft of the law for the establishment of the authority instead of a verbal briefing by the minister.
She also said the attitude of the information minister was dictatorial.
Members say not only opposition but also media organisations, journalists oppose PMDA
After deliberations on the proposed PMDA, chairman of the committee Mian Javed Latif decided to form a subcommittee which will be headed by Ms Aurangzeb with Kanwal Shozab and Nafisa Shah as its members.
Meanwhile, highlighting the importance of the proposed media development authority, minister Fawad Hussain said meetings had been held with the stakeholders over the establishment of the authority, and even Prime Minister Imran Khan wanted to move ahead with consensus on it.
He said some people did not want to have any regulations in the media industry, adding Pakistan cannot turn a blind eye to conspiracies being hatched against it.
The minister said there were Twitter trends against Pakistan and articles in the print media against CPEC.
He said the media was a tool of war in the current era, and gave a reference to the "EU Information Lab" that was spreading fake news about Pakistan through 875 fake websites, and several twitter trends like a civil war in Karachi that started from Ahmedabad, India, and other trends.
"It is important to regulate the media," the minister said, adding: "We have studied the laws of the UK, India, Australia, Singapore and European nations before formulating the draft PMDA law."
He added: "But most of all, there will be no compromise over the rights of media workers and against floating of false news and there was a severe pressure against the Authority regarding these two things."
In his briefing to the committee, the minister also focused on social media and the social media platforms, saying advertisements on social media had reached Rs25 billion and a lot of the money was flowing out of the country.
The minister reiterated the official figures regarding the number of satellite channels, FM radios, newspapers and dummy newspapers in the country that were operating with the blessings of his own ministry.
He also provided figures related to the internet and mobile users in Pakistan and said Google and Facebook take advertisements worth Rs7 billion from Pakistan annually. He said PMDA will be beneficial for all concerned including the media but the members demanded copies of the draft to study it.
Published in Dawn, September 3rd, 2021