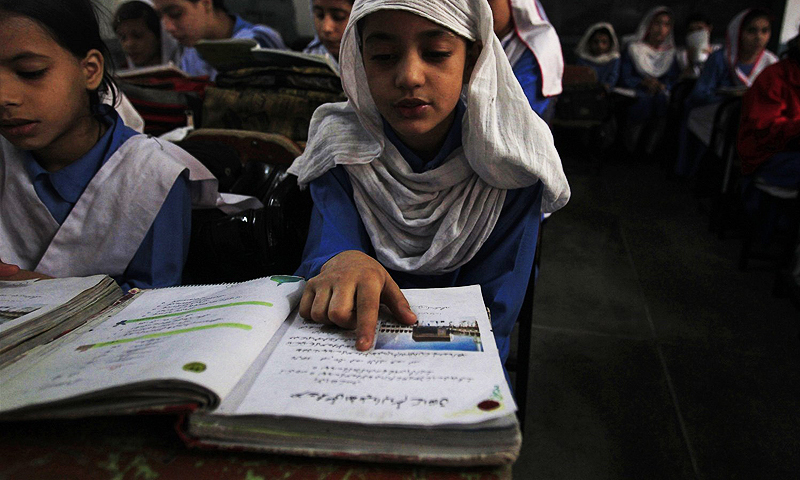 ISLAMABAD: Ministry of Federal Education has authorised private publishers to publish books for primary classes in accordance with the single national curriculum (SNC).
According to the ministry, the SNC books will be taught at the primary level from August this year.
"On the direction of Education Minister Shafqat Mahmood, Ministry of Federal Education and Professional Training has issued a letter to all provincial and area governments regarding Single National Curriculum Textbook Policy today," read a press release issued by the ministry.
According to the policy, private publishers are allowed to develop these textbooks aligned with Student Learning Objectives (SLOs) prescribed by SNC. In this regard, it added, publishers will need a no-objection certificate (NOC) issued by the provincial textbook board. The board will make sure anti-Pakistan, anti-religion or any other controversial content is not included in the books.
The ministry has advised all textbook boards to exercise due diligence to ensure that private publishers are producing textbooks, in line with the objectives of SNC and there are no cumbersome administrative complications in the issuance of NOCs.
Authorities concerned have been informed that the new academic session will now begin in August 2021, following extension of examination dates, which will be held in May-June.
In consultation with provincial governments and other stakeholders, the ministry developed the SNC for primary students, which will be followed by public and private schools across the country from the next academic year.
The National Curriculum Council has also developed model textbooks aligned with SLOs prescribed by SNC.
As per the ministry's plan, next year, SNC-based books will be introduced for grades sixth to eighth and in 2023, the SNC will be introduced for grades ninth to 12. Sources said that the Sindh government has been opposing the SNC but has agreed to adopt only the content which it deems necessary.
Published in Dawn, January 28th, 2021