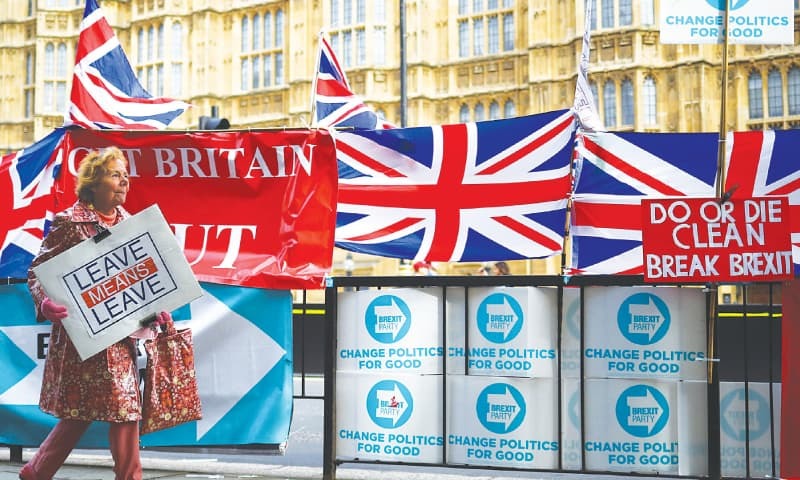 LONDON: The British government suffered a fresh Brexit setback in parliament late on Monday over controversial legislation that would have allowed it to override parts of the country's EU divorce treaty.
Members of the unelected upper chamber House of Lords rejected key provisions of the Internal Market Bill, which is designed to regulate trade between all four UK nations.
The government has insisted the bill provides a safety net in case talks for a new trade agreement fail, even though it admits it breaks international law in a "very specific and limited way".
But the Lords voted overwhelmingly to remove clauses relating to Northern Ireland, which will have the UK's only land border with the EU from January 1 and will remain under some of the bloc's rules.
A "no-deal" could complicate the situation on the island and its politically sensitive border between UK-ruled Northern Ireland and EU member Ireland. Brussels has already initiated legal action over the draft law.
A government spokesman said after Monday's vote that the removed clauses would be reintroduced when the bill goes back to the House of Commons, where Prime Minister Boris Johnson has a comfortable majority.
Top Democrats in the US, including President-elect Joe Biden, have waded in, warning a US-UK trade deal could be compromised if a "no-deal" jeopardises a hard-won peace.
Published in Dawn, November 11th, 2020