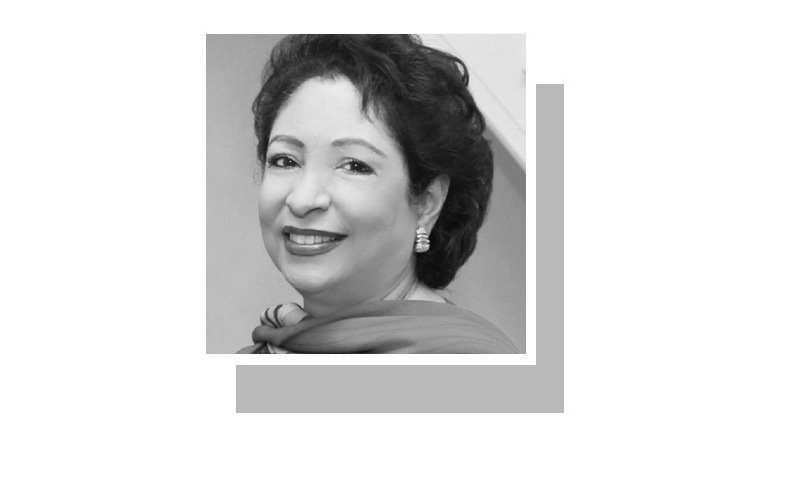 NEVER have Americans seen an election in their recent history quite like the 2020 presidential contest. Never has the world watched with such concern the political tensions, bitter rhetoric and legal fights that marked the turbulent run-up to the election. The close race kept people on edge for days following the election as votes were counted in the crucial battlefield states.
The American people chose Joe Biden to lead their country in what has been described as 'an election of a lifetime' which will have "decade-defining consequences". This has come as a relief to many people in America and beyond. For the international community the overarching question is how the new occupant of the White House will change American foreign policy in the post-Trump era.
To begin with, Biden will be preoccupied with managing domestic challenges with the pandemic still wreaking havoc across the country, polarisation undermining national cohesion and racial tensions waiting to be seriously addressed. Uniting a deeply divided country will undoubtedly be his first order of business. As he reiterated after the election: "I will govern as an American president. There will be no red states and blue states. Just the United States of America."
The outcome of the Congressional election too will present a challenge as the Senate is likely to remain in Republican control. This will pose formidable problems of divided government and legislative gridlock. Biden will be obliged to deal with an unfriendly Senate which will make governance difficult while his pledge to heal a divided nation will require vigorous efforts. As an op-ed writer asserted in the New York Times, the election will not resolve "America's deepest problems" — social crisis, breakdown of political culture, and feelings of exclusion. That Trump got more popular votes now than in 2016 indicates how widespread support remains for 'Trumpism'. If Trump continues to play an active political role this could further complicate Biden's task. Domestic troubles then will warrant his sustained attention.
Biden will depart in fundamental ways from Trump's erratic and unpredictable policies.
But as a course correction is also needed in America's relations with the world this will not wait for the domestic agenda to be tackled. Some argue that this is where Biden may have a less constrained hand. What then is a Biden presidency likely to do? The selection of his foreign policy team will be an early pointer to the foreign policy he will pursue.
As someone with rich experience in foreign policy — having long served as chairman of the Senate Foreign Relations committee and as vice president — Biden is expected to follow a more traditional approach fundamentally different from Trump's unpredictable and whimsical policies pursued at great detriment to America's global standing. In contrast to Trump's intensely unilateral 'America First' policy, Biden, known as a liberal internationalist, would seek to restore his country's multilateralist credentials. During the campaign he declared that the 'America First' policy had resulted in 'America Alone' and he would seek to 'restore America's leadership'.
In broad brush terms a Biden administration is likely to see: the revival of a more stable foreign policy, renewal of commitment to multilateralism, reaffirmation of relations with allies, reversal of Trump's abandonment of the Iran nuclear deal, re-engagement with key international institutions, return to the Paris climate agreement and recommitment to alliances especially Nato.
A key priority for Biden will also be to mend America's damaged international reputation evidenced in several surveys. A recent Pew Research survey found that America's global image had plunged to an all-time low. It showed that several countries among Washington's allies have an unfavourable view of the US especially of Trump. Clearly four years of Trump's disruptive impact on the world and the blows delivered to an already fraying rules-based international order have dented America's standing, eroded its influence and diminished its soft power. Biden will try to reverse that.
On Afghanistan and the US commitment to withdraw its remaining forces, Biden's policy will not differ much from Trump's. He has long been a critic of America's prolonged military engagement and as vice president had opposed the military surge President Barack Obama ordered in 2009. Asked in an interview earlier this year what he would do if the Taliban ended up in power he said: [I have] "zero responsibility. The responsibility I have is to protect America's national interest and not put our women and men in harm's way to try to solve every single problem in the world by use of force."
A significant departure from Trump's policy would be re-entering the Iran nuclear deal. Biden has repeatedly asserted he would re-commit to JCPOA if Iran complied and seek to strengthen it with partners. He believes this would help to re-establish US credibility. In the Middle East, it remains an open question how Biden's frequent criticism of Saudi Arabia would translate into policy. His support for Israel will continue to be firm, in line with long-standing US policy.
The biggest foreign policy challenge will remain America's relations with China — this century's most consequential bilateral relationship with far-reaching global impact — which Trump pushed into a state of intense hostility by his confrontational approach. Given the anti-China mood and bipartisan consensus in the US, Biden will likely adopt a tough line. But while continuing to engage in strategic competition — and containment — Biden will be less combative and abrasive than Trump and look for areas of cooperation on global issues such as climate change. For its part, China will want to stabilise relations by reaching out to President-elect Biden. China's vice foreign minister recently expressed the hope that the new administration would work with China and "meet it halfway to focus on cooperation and manage differences".
Predictability and stability in US foreign policy would be the most important change from the Trump years. But it is the home front where bitter discord and divisions have made the country virtually ungovernable that will receive the greatest attention from the next president. A Financial Times editorial put it succinctly: "No postwar president has taken over a more beleaguered nation."
The writer is a former ambassador to the US, UK and UN.
Published in Dawn, November 9th, 2020