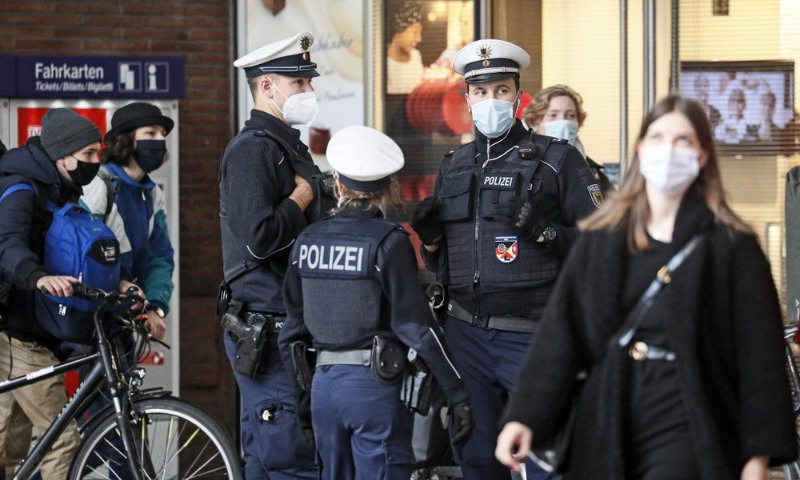 BERLIN: Chancellor Angela Merkel urged Germans to come together like they did in the spring to slow the spread of the coronavirus as the country posted another daily record of new cases on Saturday.
"Difficult months are ahead of us," she said in her weekly video podcast. "How winter will be, how our Christmas will be, that will all be decided in these coming days and weeks, and it will be decided by our behavior."
Meanwhile, new restrictions went into effect in several other European nations in an effort to staunch the resurgence of the pandemic.
Read | Lesson not learned: Europe unprepared as 2nd virus wave hits
In Paris and eight other French cities, restaurants, bars, movie theaters and other establishments were being forced to close no later than 9pm to try to reduce contact among people. The country was deploying 12,000 extra police officers to enforce the new rules.
Many restaurant owners have bristled at the order. An earlier months-long lockdown devastated the sector.
"I have the right to question the governments approach, I think its a catastrophic measure for the industry," said Xavier Denamur, who owns Les Philosophes and several other bistros in Paris's chic Le Marais district, saying that if nothing else, the curfew should be 11pm.
At least that would not destroy us, he said. There's no evidence that this difference of a couple of hours will have any effect on the virus circulating.
In Britain, a three-tier regional approach to battle the pandemic introduced by Prime Minister Boris Johnson went into effect, with each level bringing progressively tighter restrictions.
On Saturday, tier-2 cities like London and York were subject to a ban on socialising with people from other households indoors, while the county of Lancashire joined Liverpool in tier 3 with the tightest restrictions.
Among other things, that means pubs have been forced to close and socialising with others is banned even in many outdoor settings.
In Northern Ireland a lockdown lasting four weeks came into force Friday. All pubs and restaurants must close except for takeaway services, and schools will close for two weeks for an extended half-term holiday.
Data from Friday showed that a further 136 people died in the UK within 28 days of testing positive for coronavirus, bringing the total official toll to 43,429.
Published in Dawn, October 18th, 2020