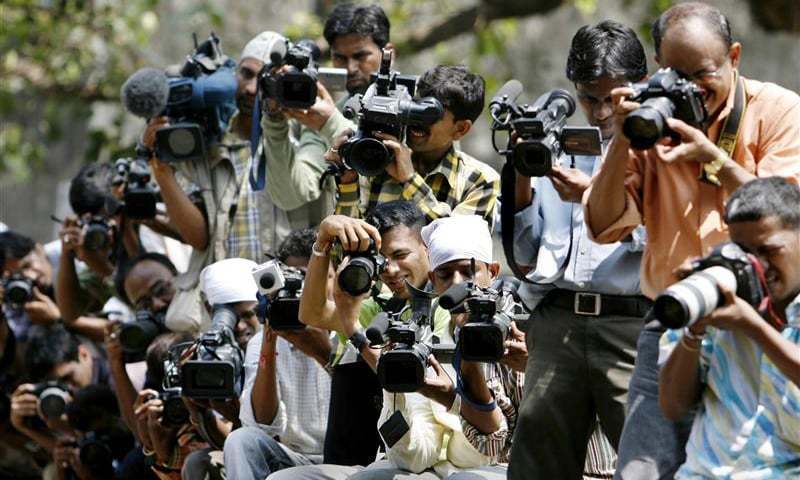 ISLAMABAD: The Senate Standing Committee on Information on Wednesday urged the government to grant the status of "industry" to media so that journalists and other media workers could enhance their quality of work.
The committee's chairman, Faisal Javed, asked the ministry of information to brief the committee over the matter in its next meeting.
The committee unanimously passed the Press Council of Pakistan Amendment Bill, 2020, introduced by PML-N Senator Javed Abbasi. The bill opposed the appointment of a retired Supreme Court judge as chairman of the Press Council.
Under the new law only a media person, a person related to law which could even be a lawyer or a retired judge of any court or a social scientist will be eligible to become the Press Council's chairman.
The maximum age limit for the Press Council chairman is 60 years and the committee suggested that two Senators may be included in the council as its members.
The committee also approved amendments in the Pemra Ordinance making the authority responsible for enforcing the employment contract between the journalists and other employees and the media organisation.
Under the Pemra law the authority will ensure written details of duties and compensation in the contract between the media organisation and its employees.
Section 30 of the Pemra Ordinance has been amended to empower the regulator to take action against the TV channels where the employees do not have employment contract.
But Senator Pervaiz Rasheed cautioned against granting the powers to Pemra to maintain the employee-employer relations.
"If the rights of employees are protected through Pemra, more problems will arise. There are other laws to protect employees," he said.
The committee's chairman pointed towards the non-news contents of TV channels and said that the quality of dramas at private channels was substandard.
"There was a time when Pakistani dramas were appreciated all over the world, but now this sector has been ruined by adopting the culture of a neighbouring country."
Senator Sabir Shah said: "Such dramas are destroying our family values."
All members of the committee asked Pemra to immediately review the current dramas and their "immoral content".
Pemra officials said that the authority has no system to monitor and take action against dramas of private TV channels.
The committee's chairman gave the ruling that the committee would help empower Pemra to monitor and regulate any improper content in TV dramas and asked the officials to forward a summary in this regard to the committee.
Published in Dawn, August 27th, 2020
Now you can follow Dawn Business on Twitter, LinkedIn, Instagram and Facebook for insights on business, finance and tech from Pakistan and across the world.