"Books are our best friends", we have all heard this several times, but few of us spend much time with these best friends. And during this Covid-19 pandemic, we are all very disturbed and our daily routines are also ruined. All the time we feel sleepy and lazy, but for staying healthy and relaxed, we need to indulge in different beneficial activities. And among the activities, reading books is very beneficial for us because books are a uniquely portable magic.
I am fond of books and reading books is my favourite hobby. I have read many books, but amongst them here are my top five favourite books that I would suggest to you to read.
Charlie And The Chocolate Factory
The book which I love the most is Charlie and the Chocolate Factory, written by my favourite author, Roald Dahl. The story revolves around a poor family of a little boy named Charlie, who is fond of chocolates and even more than that, he wishes to visit Willy Wonka's chocolate factory.
The book is about five little children who become the lucky ones to get a chance to visit Willy Wonka's chocolate factory and as each page of the novel is turned, it becomes more and more interesting.
Great Expectations
Great Expectations is written by Charles Dickens and this is one of his most famous books. This book narrates the story of Pip, an orphan boy adopted by a blacksmith's family, who has good luck and great expectations, and then loses both his luck and his expectations.
Through this rise and fall, however, Pip learns how to find happiness. He learns the meaning of friendship and the meaning of love and, of course, becomes a better person for it.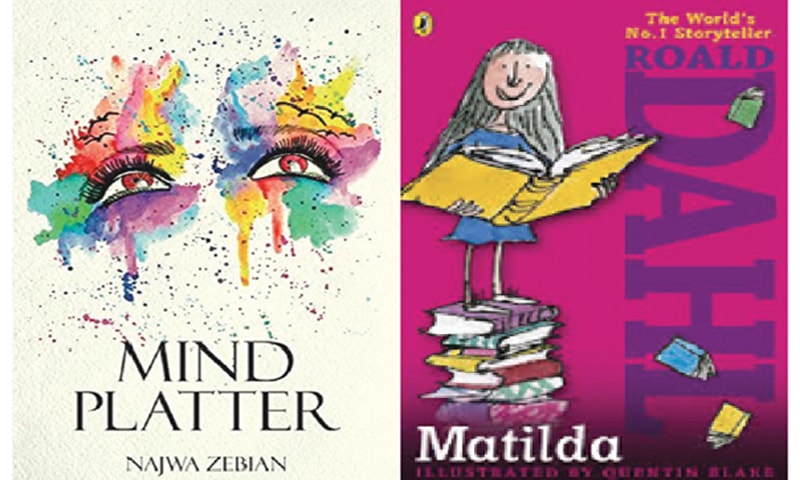 The Wizard Of Oz
This book, written by L. Frank Baum, chronicles the adventures of a young farm girl named Dorothy, who gets swept away with her pet dog Toto, from their Knasas home by a cyclone to the magical land of Oz.
She reaches the adventurous and mysterious land of Oz where she meets the wizards, witches and many more, and she makes many friends as well. I found this book quite interesting.
Mind Platter
This is one of another favourite book of mine which is written by a Lebanese-Canadian poet Najwa Zebian.
The book is a compilation of reflections of life through the eyes of a person who experienced most of her life in silence.
One of my favourite quotes from this book is:
"To the heart in you, don't be afraid to feel.
To the sun in you, don't be afraid to shine.
To the love in you, don't be afraid to heal.
To the ocean in you, don't be afraid to rage.
To the silence in you, don't be afraid to break."
Matilda
Matilda is yet again another book by my favourite author Roald Dahl that I love.
The story revolves around a girl named Matilda, who is a bookworm. By the age of four and half, her speech is as perfect as an adult's, but her parents and elder brother, Michael, instead of supporting her, scold her by saying that she is getting spoiled by reading books and should instead watch television.
But something unexpected happens in the novel when Matilda interacts with her sweet class teacher Miss Honey, who is very humble and sweet, and the wicked and horrible principal of Matilda's school, Miss Trunchbull.
I have given you a brief review of each book but there are many different ways to read a book if you can't go out to buy it because of the current situation. You can easily read books online or order them from various online booksellers.
I hope you will also enjoy these books like I did and you will stay home and stay safe.
Published in Dawn, Young World, August 8th, 2020