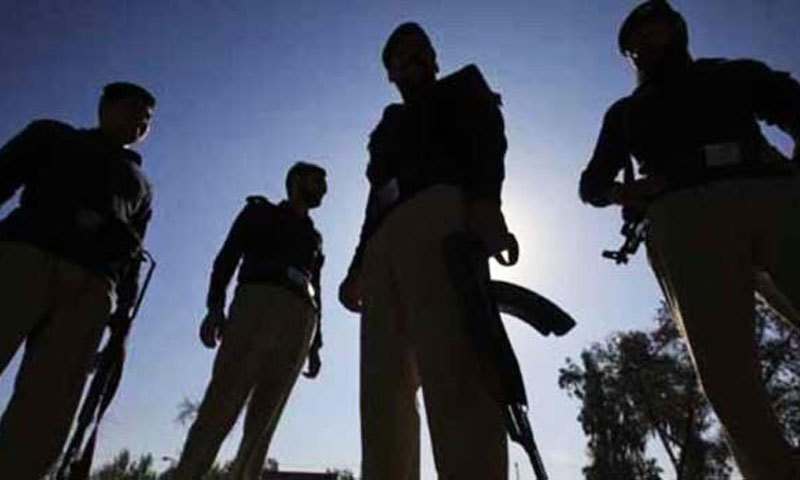 LAHORE: Inspector General of Punjab Police Shoaib Dastgir has transferred two district police officers reportedly for their failure to control crime in their respective districts.
Dera Ghazi Khan DPO Asad Sarfraz was transferred on the directions of Chief Minister Usman Buzdar while Khanewal DPO Faisal Shahzad was removed on the recommendations of Multan Regional Police Officer (RPO) Wasim Sial.
An official privy to the information told Dawn the chief minister was unhappy with the reports of a sharp increase in crime in his home district. He said the CM was observing the crime situation and other matters pertaining to the police in DG Khan.
Mr Buzdar was getting a feedback of the political figures besides other people of DG Khan and the surge in organised crime had particularly disturbed him, he said adding the CM had also expressed his reservations on the performance of Asad Sarfraz.
Finally, he conveyed his concern to the IGP and directed him to replace him with a competent police officer, the official said.
After some deliberations in the Central Police Office (CPO), the IGP transferred Vehari DPO Mohammad Akhtar Farooq and posted him as new DG Khan DPO vice Asad Sarfraz who was transferred and posted as AIG Monitoring and Crime Analysis at the CPO.
About, Khanewal DPO Faisal Shahzad, the official said he was transferred on the recommendations of his boss, Wasim Sial.
Mr Sial in his complaint to the IGP claimed the officer required more experience and competence for field assignment particularly to head a district police, the official said.
He further complained that he was unable to control crime in the district.
The RPO also told the IGP that Faisal Shahzad was not inspecting police stations rather looking after matters largely while sitting in his office.
Even he had not visited some police stations since he assumed charge as DPO, the RPO apprised the senior command saying he was also unaware of the difference between urban and rural policing.
He said Wasim Sial also briefed the IGP that whenever he was given assignment or task, he used to submit incomplete reports.
On the other hand, some senior police officers believed that Faisal Shahzad had been discussed as one of the best officers as he had served in Lahore twice besides heading Nankana Sahib district police where his performance was lauded.
However, the officers believed that the reason behind his transfer might be something else. He was transferred and posted as AIG Complaints at the CPO against an existing vacancy.
Gujranwala SSP Operations Ali Wasim was transferred and posted as Khanewal DPO, he said adding the IGP also transferred AIG Monitoring and Crime Analysis Ehsanullah Chohan and posted him as Vehari DPO.
Published in Dawn, March 1st, 2020