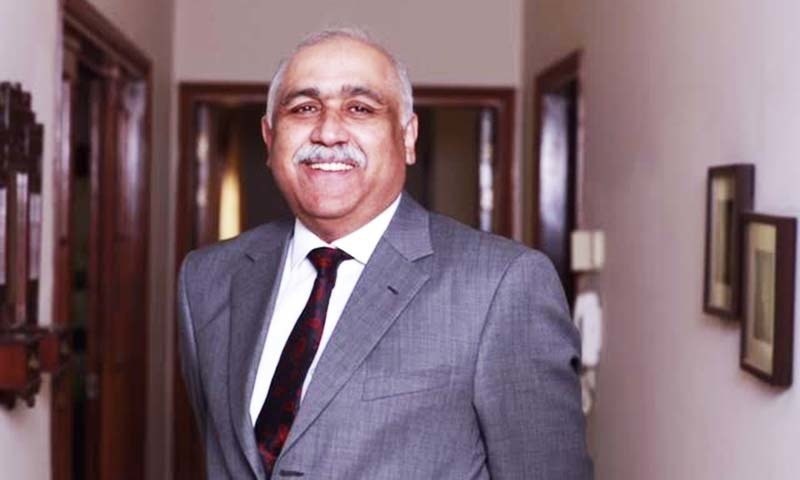 ISLAMABAD: The Islamabad High Court (IHC) on Tuesday granted post-arrest bail to former Pakistan State Oil (PSO) managing director Sheikh Imranul Haq in the LNG terminal case.
While Mr Haq, along with ex-premier Shahid Khaqan Abbasi and former finance minister Miftah Ismail, has been behind bars for the past four months, the National Accountability Bureau (NAB) has yet to file a reference against them in the LNG terminal case.
An IHC division bench comprising Chief Justice Athar Minallah and Justice Miangul Hassan Aurangzeb accepted the post-arrest bail of Mr Haq against a surety bond of Rs1 million.
The court observed that NAB did not produce any document to corroborate the allegation of misuse of authority or manipulation of record by the former PSO chief.
Sheikh Imran, along with Miftah & Abbasi, is in jail for past four months as NAB has yet to file reference
When NAB's investigation officer opposing the bail plea informed the bench that a reference against Mr Abbasi, Mr Ismail and Mr Haq had been finalised, Justice Aurangzeb remarked, "You may prove your case before the trial court and send him to jail."
The chief justice then announced that the former PSO managing director was granted bail against a surety bond of Rs1m.
During the course of hearing, Salman Akram Raja, the counsel for Mr Haq, contended before the court that the anti-graft watchdog had levelled three allegations against his client. They are: (i) contract contains capacity charges, (ii) capacity charges should not have been paid and (iii) re-gasification amount of the contract was too high.
The counsel argued that the bureau levelled these allegations without conducting any comparative study. Mr Haq was a paid employee of M/s Engro where he was serving as chief executive officer, he said, adding that he was not an authority to finalise the bidding process and awarding of the contract.
Mr Haq only filed a bid on behalf of Engro, his counsel added.
The court then inquired from the investigation officer if someone other than Mr Haq had been arrested in the case, the investigation office replied in the negative.
When Barrister Rizwan Ahmed, special prosecutor of NAB, argued that the accused had been taken into custody after the IHC dismissed his bail petition, the bench advised him to concentrate on merits of the fresh petition.
Former PM Abbasi, who is also an accused in this case, has refused to seek bail in this case. He is of the opinion that the government and NAB falsely implicated him in the case and, therefore, the case should be withdrawn or else he would prefer to stay in jail.
Published in Dawn, November 27th, 2019