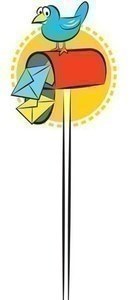 The reasons for my failure
This is with reference to the article "The reasons for my failure" by Imran Ali, (YW, October 19, 2019).
I found the article inspiring and motivating, as the writer confessed to the mistakes he made that led to failures and then how he promised to overcome all his weaknesses and turn them into strengths.
A failure is not a failure if we realise why we failed and resolve to learn from our mistakes. We truly fail when we don't realise why we failed, or refuse to own our wrongdoings. We prefer to blame everyone else, which is wrong attitude that never makes a person successful.
Mudassir Masood,
Wah Cantt
Change brings opportunity
This is with reference to the story "Change brings opportunity" by Waqar Moosa. (YW, October 26, 2019).
I appreciate the writer for his motivational story. I used to always leave tasks for tomorrow, but I have learnt now that doing that is quite destructive. There is only past and present in real life, tomorrow is already today.
Muhib Kolowai,
Turbat
Story time
My mother used to be after me to read books and I used to hide from her every time she went on about the benefits of reading. I am a person who enjoys outdoor activities with my brothers, such as playing cricket, football or computer games when it is too hot to play outside.
Every Saturday my mother used to bring Young World magazine to my room and tell me to read it. One day when it was raining, I picked up an issue and started reading one story. Six months later, I have developed a reading habit.
Not only do I wait for the new issue to arrive every Saturday, but I grab it the minute it is delivered to our house and take it up to my room. The stories printed have given me a real taste for reading story books and it has become quite a hobby to me.
Thank you YW, for introducing me to the world of books.
Asim Asghar Khan
Lahore
What I hope to be
Since the past four years, I have been a regular reader of YW and it is one of my favourite magazines. I find YW very informative and educational as it informs us about the important issues in our life.
I would like to see more Opinion and Viewpoint in the forthcoming issues of YW. Last week Zayna Rehman shared her personal experiences in Viewpoint "What I hope to be" and I think it was truly motivating for students for whom achieving something is difficult but not impossible.
Madeeha Nazeer,
Karachi
Published in Dawn, Young World, November 16th, 2019