THE WEEK THAT WAS
Jo Tu Chahay | Hum TV, Thursdays 8.00pm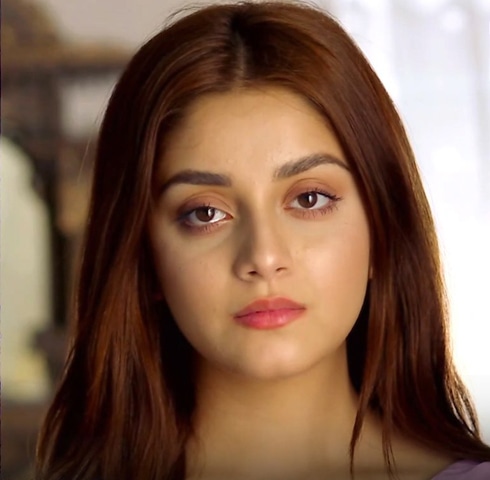 Previously named Kun Fayakun, the Arabic name of the serial and its OST was changed after a few episodes, as it apparently offended some people's religious sentiments. Armaan (Taha Ghani), the foreign-returned grandchild of the matriarchal head of the family Appa Ji (Azra Mansoor), declares his undying love for his cousin Mashal (Alizey Shah). But Appa Ji shocks everyone by announcing her decision to marry him off to the other cousin, Areesha (Areej Mohiyuddin).
While Mashal is heartbroken, Areesha, who had been visiting taaweez vendors, is over the moon. What's more, Armaan does a complete U-turn, accepts Appa Ji's decision and is now madly in love with Areesha. Is the writer Qaisera Hayat making a point here about the success of amulets? Seriously?
Yaarian | Geo TV, Fridays 8.00pm
The jealous and unhappy Zuby (Ayeza Khan) lies. Period. She lies at a pathological level. Her blatant lies got her in the position that she is now married to her sister Sadia's (Moomal Shaikh) ex-husband Ahmar (Junaid Khan), while Sadia got forcibly married off to Zuby's boyfriend Umair (Muneeb Butt).
Insincere in her relationship with her husband, Zuby continues to see a confused Umair, her brother-in-law, whom she instigates against her sister Sadia, to destroy her marriage. Luckily for Sadia, her mum-in-law Aaliya (Hina Khawaja Butt) sees through Zuby's antics and warns her son Umair about Zuby trying to break up his marriage. As a result, Umair tells Zuby off. Later, when Sadia tells Zuby that she and Umair are having a baby, Zuby is enraged.
What To Watch Out For
Gul-o-Gulzar | ARY, Thursdays 8.00pm
Unpredictably, the story gets juicier with each episode. Karma comes back to destroy the cunning Gul (Saboor Aly) as, in an unprecedented turn of fate, she discovers the truth about her rich, handsome husband Adil (Omer Shahzad). When he lies to her about going on a week-long business trip, Gul gets suspicious and later finds out from the driver that Adil had actually gone to his parents to get married.
A furious Gul storms into their house and discovers that Adil had been married previously as well. He lies through his teeth and denies that Gul is his wife. Having flaunted her posh lifestyle everywhere, how will Gul deal with being Adil's third wife? That is if he doesn't divorce her!
Published in Dawn, ICON, September 8th, 2019