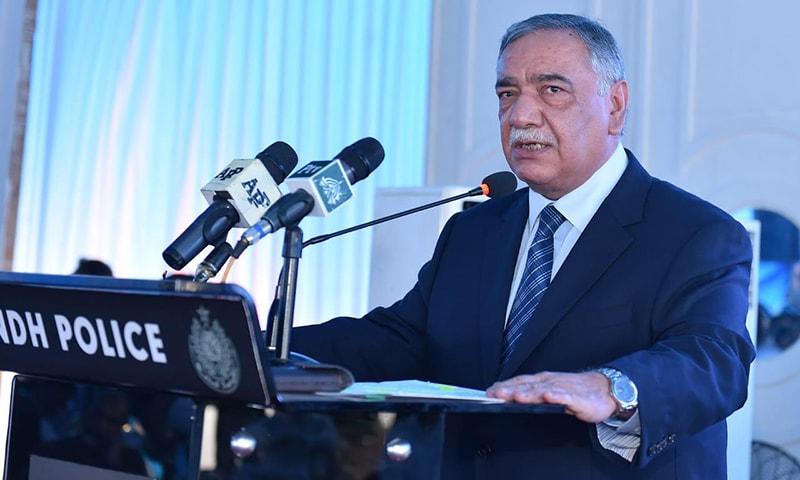 Chief Justice Asif Saeed Khosa on Friday visited the Central Police Office in Karachi and highlighted the importance of developing a police system on modern lines to solve criminal cases, Radio Pakistan reported.
Addressing a ceremony at the office, he said that the judiciary and the police are interlinked and work jointly to dispense justice. "We are conjoined twins and can not work without each other," he added.
He said that reforms being introduced by the judiciary are also closely linked to police reforms initiated by his predecessor retired chief justice Mian Saqib Nisar — who had constituted a Police Reform Committee comprising senior police officers as well as some of the most competent judges from across the country.
"During past few months 71,452 complaints were registered and 57,000 were redressed to the satisfaction of the complainant," the chief justice said while talking about the effectiveness of the reforms.
The chief justice said only a confession before the police is not enough and investigation officers should know how to prove the prosecution in a court of law.
Talking about the criminal justice system, he said two biggest loopholes in the system are false testimony and delaying tactics. He stressed the need to curtail false testimony to establish a society based on justice.
Justice Khosa said that the judiciary had already made important decisions to overcome delaying tactics in cases.
The chief justice said that there is no pending case of murder or drugs in twelve districts of the country.
He further said that deathbed confessions cannot be ignored.