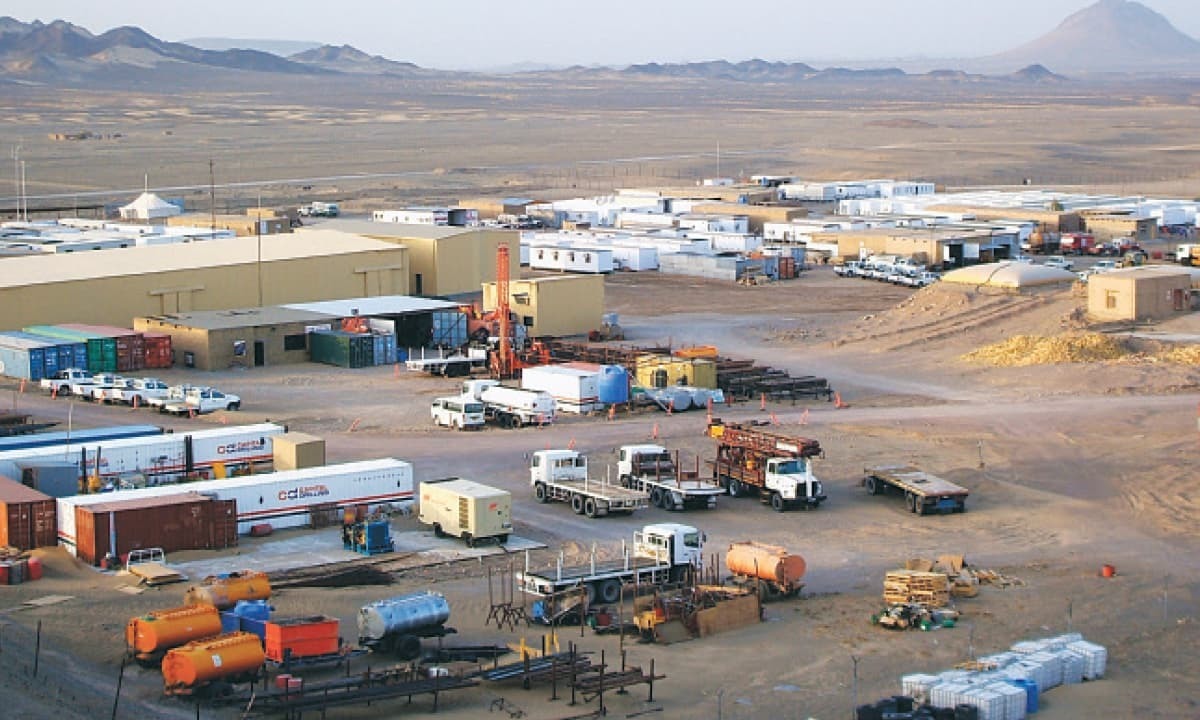 WASHINGTON: Tethyan Copper Company (TCC) said on Sunday it's willing to discuss the potential for a negotiated settlement with Pakistan over an almost $6 billion damages case decided in its favour.
On Friday, an arbitration tribunal of the World Bank's International Centre for Settl­ement of Investment Disputes (ICSID) awarded about $5.9bn in damages to TCC in arbitration claims it filed against Pakistan following the denial of a mining lease for the Reko Diq project in Pakistan in 2011.
Read: Pakistan told to pay $5.9bn to mining firm in Reko Diq case
Tethyan Copper Company is a joint venture held equally by the Antofagasta plc and Barrick Gold Corporation, one of the world's mining giants.
Damages include compensation of $4.087bn by reference to the fair market value of the Reko Diq project at the time of the mining lease denial, and interest award of $1.753bn. The tribunal also awarded TCC just under $62 million in costs incurred in enforcing its rights.
"We are pleased to reach this milestone after more than seven years of arbitration," Ivan Arriagada, Antofagasta plc's chief executive officer, said in a statement.
"We remain willing to discuss the potential for a negotiated settlement with Pakistan and will continue to protect our commercial interests and legal rights until the conclusion of this dispute," said William Hayes, TCC's chairman.
Explore: The Reko Diq gold and copper mining project
The award is binding on the parties. There are limited grounds for challenging the award under the ICSID Convention. It is not expected that proceeds of the award will be recognised in Antofagasta's financial statements until received.
Prior to the denial of the mining lease application, TCC had completed a feasibility study showing that Reko Diq was one of the world's largest undeveloped copper and gold deposits, and had a potential mine life of over 50 years and an estimated initial capital investment of over $3bn.
The ICSID, which provides facilities for conciliation and arbitration of international investment disputes, rendered its judgement on Friday in a 700-page ruling against Pakistan.
Reko Diq gold and copper mines project case was decided by the Supreme Court of Pakistan in its original and appellate jurisdiction simultaneously in 2013 and 2014.
Initially gold and copper resources were discovered by another leading global resources company, BHP Billiton, after signing a joint venture with Balochistan Development Authority for exploration of minerals at Chagai Hills in 1993.
The agreement led to accusations of shady deals, alleged corruption, bribes and kickbacks from foreign investors, which clouded the future of Reko Diq project. Media reports alleged that $260bn assets at Reko Diq were sold for nothing.
Alleged irregularities included signing of Reko Diq accord by the governor of the province without cabinet approval, buying of project files by Antofagasta and Barrick Gold in $200m, approval of 30 years lease without considering the expiry of exploration licence, relaxation in the mining rules, mysterious transfer of entire of Balochistan's share without any compensation/consideration, conducting 270,000 metres drilling in violation of Balochistan Mineral Rules, etc.
Some reports described it as "the mother of all the deals and grandfather of all the corruption cases in Pakistan, put together".
It was alleged that Balochistan was indebted to pay most of the expenditures but only had a 25 per cent share. It was alleged that other parties to the joint venture acquired 75 per cent rights in the project without paying anything to the governments of Pakistan and Balochistan.
During the course of proceedings, the mining committee of provincial mining department dismissed TCC Pakistan's application and did not allow conversion of exploration licence into mining licence. The government of Balochistan decided to mine some pockets by itself.
Feeling aggrieved, the TCC Australia filed the claim for specific performance of the joint venture along with application for grant of provisional measures in the ICSID under the Pak-Australia bilateral investment treaty 1998.
TCC also filed a petition for specific performance in the International Chamber of Commerce, seeking a direction for issuance of mining lease of 14 deposits of Reko Diq located in 99 kilometres area.
The Supreme Court of Pakistan, however, declared the joint venture agreement illegal, void and non est, which was being executed in violation and contrary to the various statutory provisions. Several agreements originating from the original deal were also declared illegal and void.
Published in Dawn, July 15th, 2019