June 19, 2019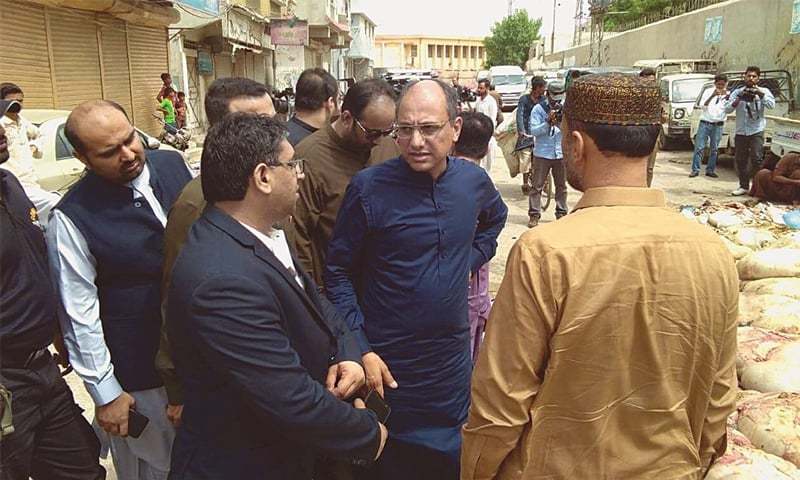 KARACHI: Sindh Local Government Minister Saeed Ghani has said that the provincial government has allocated Rs22.5 billion in the next financial year 2019-20 for development works in Karachi, contesting the city mayor's claim of allocating only Rs1.6bn.
He also criticised the prime minister's assertion reported in media that production orders of detained legislators should not be issued.
The minister, who was talking to media on the assembly premises before the house was called to order here on Tuesday, said that if the prime minister himself asserted that the opposition should not be allowed to speak in the House, it should be clear to all what was the position of the Constitution, law, assembly and democracy in the eyes of the rulers in the country.
He regretted that Karachi Mayor Waseem Akhtar in his press conference on Monday claimed that the Sindh government had only allocated Rs1.6bn for Karachi in the budget for the next financial year. "The fact is that Rs22.5bn allocation has been made for the development schemes for Karachi," he said.
The minister added that at present 107 local government schemes were under implementation while in the new budget out of total 96 local government schemes of the province, 77 schemes were kept for Karachi. Similarly the allocation under local government schemes was Rs22.5bn as against the total allocation of all departments coming to Rs52.6bn, he said.
In reply to a question, he said that the Sindh government was quite serious about the problems of water and sewerage in Karachi and the chief minister himself was quite active in this regard.
"The seriousness of the government can be gauged from the fact that the Sindh government will spend $1.5bn from the cooperation of the World Bank in the next five years on water and sewerage schemes and on replacement of its infrastructure and improvement of pumping stations which would contribute to reducing the problems of water and sewerage."
'MQM-P is PTI's 'B' team'
Responding to a question about the role of the MQM-P, the local government minister claimed that the MQM-P was working as a 'B team' of the Pakistan Tehreek-i-Insaf in Sindh and particularly in Karachi, and was trying to prove its loyalty to the PTI.
"The MQM itself has created problems of water, sewerage in Karachi and then they asked people to stage protest, but now their real face has been exposed and people have realised their strategies," he added.
About the production order of former president Asif Ali Zardari and other members of National Assembly, Mr Ghani said if the prime minister himself said that the production orders should not be issued and that they were "thieves and dacoits" who should not be in assembly and that opposition should not be allowed to speak in the house, one ought to understand that in the eyes of the prime minister, there was no importance of Constitution.
Published in Dawn, June 19th, 2019