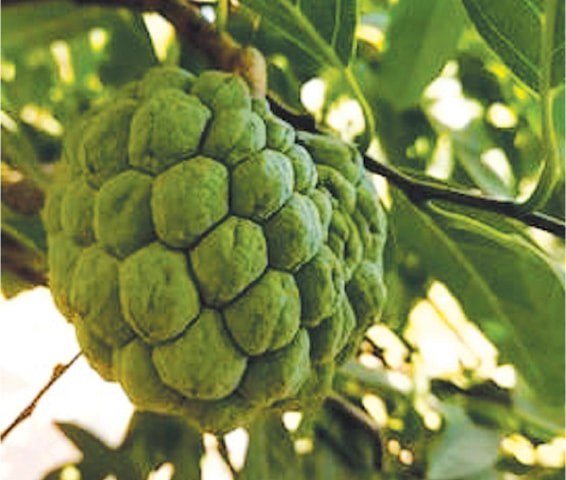 Q. Where can I find seedless pomegranate plants or saplings? Can these be planted in Lahore?
A. Technically, there is no such thing as 'seedless pomegranate' but certain varieties do have much smaller seeds than others and thus have more juice. A variety called 'Baydana' bred in Kandahar, Afghanistan, is marketed as being seedless and can sometimes be found in Quetta, Mardan or Peshawar. But as this is the very end of the winter planting season — in fact, it really finished at the end of February — you are unlikely to find any now unless, that is, someone has some pot-grown (rather than bare-rooted) plants left over. If you can find any, they should be fine in Lahore but I think you will have to wait until next winter planting season now. Search around and see if you can order some in advance.
Q. We want to plant a few bamboos on a roundabout in Karachi. Where can we get the plants from?
All your gardening queries are answered here
A. Bamboo plants shouldn't be hard to find in Karachi nurseries but if you do have a problem, I suggest checking with the local horticultural society for a reputable source. I also suggest that you ask for written permission from your local cantonment board or highway department before planting anything on a roundabout which probably belongs to them. Bamboo on a roundabout could very well be a problematic traffic hazard as it will obstruct vision.
Q. Can blueberries be grown in Lahore and, if so, where to get seeds or plants?
A. I have been told that blueberries can be grown in Lahore but have not personally seen them and, frankly, have my doubts. Plants have been offered for sale in the Lahore area via a local internet nursery. Blueberries must have acidic soil conditions in order to survive and much prefer a long, colder winter than Lahore has to offer.
Q. Which season is suitable for sowing blackberry seeds in Karachi and is ordinary garden soil fine for them? I ordered the seeds from an online store. My house is east open and I grow my plants on a balcony.
A. To the very best of my knowledge, blackberries are not a suitable plant species for the Karachi climate. Try the seed in regular organic seed compost, if you like, but even on an east-facing balcony, the heat combined with humidity is liable to kill them or to result in fungal growth which will not permit them to thrive.
Q. I want to plant 40 Amaltas trees and 25 Gul Mohar trees in Karachi. How tall should the saplings be before planting them in the ground and when is the best time to do this? Our water is a bit khaara (brackish); will this affect the trees in any way or will they still be fine?
A. The saplings should be between one and three feet tall for best results but, as the weather is now rapidly warming up, it is best to wait for the summer monsoon season or, even better, until next winter's planting season, before putting them into the ground. If the saplings have been surviving on khaara pani so far then they will be used to it. If not, then to be honest, their survival depends of how khaara the water is. If it is only slightly khaara than there shouldn't be a problem, but if it is very khaara they probably won't like it. I suggest that you try with a small number of saplings first and see how they do before planting them all.
Q. Which type of papaya plants do best in Lahore and where can they be found?
A. Top quality, self-fertile, hybrid papaya trees can be found in most good nurseries, especially in the Pattoki area.
Q. I want to grow mushrooms but don't know anything about the environment they need or where to get the seeds. Help please.
A. I understand that Pakistani -origin mushroom kits, including the special-growing medium necessary, the mushroom spawn and full instructions, are available via online nurseries within the country. However, I have no idea of the cost.
Q. I bought a grafted branch of cheeku which is about three feet tall, a red guava about 2.5 feet tall, a hybrid papaya that is supposed to start fruiting at three to four feet tall (it is just four to five inches tall at the moment) and a one-foot tall sharifa which is getting new shoots. Can all of these be grown in containers? If so, what size of container should be used and which growing medium is best?
A. All can be container-grown. Select clay pots having a depth of at least four feet and width (not circumference) of approximately three feet. Clay pots are heavy but they retain water well and this helps keep plant roots cool in summer. Ensure that they have decent-sized drainage holes in the base and stand the pots on something like three bricks arranged in a triangle to assist drainage of excess water. A mix of 50 percent sweet earth, 25 percent river sand (not sea sand) and 25 percent organic compost/well-rotted organic manure is ideal.
Please continue sending your gardening queries to zahrahnasir@hotmail.com. Remember to include your location. The writer does not respond directly by email. Emails with attachments will not be opened. Commercial enquiries will be ignored.
Published in Dawn, EOS, March 24th, 2019