HBL Publishing Partner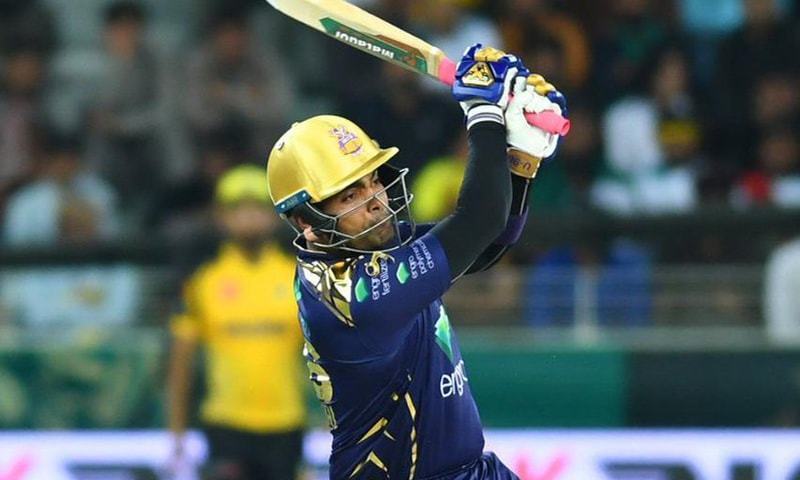 It very rarely happens that a Pakistani batsman scores nearly a half-century — at better than run-a-ball pace — in Australia and that becomes the last time he plays for the national team.
From a Pakistani viewpoint, every run scored Down Under is worth at least two in real terms because, let's face it, it's Australia. Knocks there are not forgotten in a hurry by selectors.
Yet, Umar Akmal's 40-ball 46-run innings in 2017 was not only instantly forgotten, he has never been picked by Inzamamul Haq and company since in any format of the game.
Phrased as it is, it is hardly an indictment on Inzamam because Umar — despite his obvious talents — being out of favour with the selectors and everyone else is all his own doing. Most or all of which is not even game-related.
But let's not go there.
What Umar has done wrong off the field — and there's a lot — has been covered till death. It would suffice to say that no other past-or-present cricketer — with the exception of the prime minister perhaps — has inspired as many memes as our man, Umar. He's enjoyed (or not) the dedicated, undivided attention of Pakistani memesters and trolls the past few years.
That's the lowest level of ignominy in a country where reputations and appearances trump talents and numbers. Once you become a laughing stock, an internet joke and online knee-slapper, there's no coming back.
Except Umar's coming back.
In Nov last year, when Lahore Qalandars had traded away the youngest of the Akmal bros to Quetta Gladiators, few tears were shed. His departure wasn't celebrated in Lahore but that was down to him being forgotten than any deep harboured love.
If anything, the Qalandars had breathed a collective sigh of relief. They were after all moving a guy who was supposed to be a hometown hero but had turned out to be a walking, talking liability.
The mood in Quetta was the polar opposite. They knew what they were getting. They probably couldn't believe their luck that Lahore even threw Sunil Narine in the trade and took the inconsistent Rahat Ali and young Hassan Khan off their hands.
As one of the experts put it pre-PSL, one man's trash can be another's treasure. Over the first three games of PSL 2019, Umar has proven to be just that. He's averaging a staggering 136. It obviously is a statistical abnormality considering that he got out just once in those trio of outings but is nonetheless a clear indicator of what kind of form he is in.
In Quetta's PSL 4 opener, his unbeaten 75-run knock was the game changer, in the second game Shane Watson was on fire but had Umar not chipped in with a quick-fire 44 off just 28, things may not have turned out as they did. Keep in mind, the Gladiators have a deceptively long tail.
In the game against Sultans, Watson and Rilee Rossouw had already done the damage and no heroes were needed. Umar of the old may have been tempted to put on his Superman cape and jump into the fire that didn't exist. Umar 2.0 just played along.
Umar of 2019 is thinner, wiser, looks the real deal and appears to be coming back, whether his detractors like it or not.
---
The author is freelance sports writer and a die-hard fan of the Pakistan cricket team. His views do not necessarily reflect the views and policies of the Dawn Media Group.