Pakistan lost to South Africa by six wickets in the opening Test at Centurion on Friday. Here are out five takeaways from that match:
1- The consolation of playing well in a defeat
In Vernon Philander, their best pacer was injured; in Hashim Amla, their best batsman was horribly out of form; in their last Test series, they had been thoroughly outplayed by a weak Sri Lankan side. South Africa could not have done more to be in the worst shape possible for Pakistan to take the first Test.
The visitors, though competitive, could not make the advantage count. At times it almost felt as if the team was too conscious that they were playing in South Africa and so a defeat, especially in the opening encounter, would be all right.
The team seemed to be reluctant to go that extra mile, give that extra 10 per cent, and content with just keeping the game competitive till the final innings. Champions are made when a group realises that it's their right to win every single time no matter how strong an opponent. Sarfraz Ahmed's men have yet to develop that mindset in the longest format.
2- Azam's superb shellacking and other positives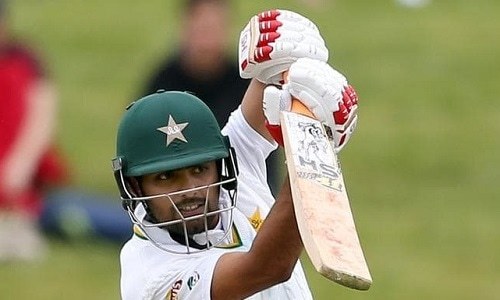 It's the presence of the positives that teases the mind and makes it wonder what it? For starters, Babar Azam's 79-ball 71-run knock that was laced with 15 fours. Those who didn't catch Azam's innings should not waste a moment and find it on YouTube, for it is almost unicorn rare for a Pakistani batsman to treat South African pacers in South Africa with this sort of graceful disregard.
That 60 of Azam's 71 runs came off boundaries shows what kind of mood Azam was in. "I've not often seen Dale Steyn treated like this," said one of the commentators. We're sure somewhere in Sargodha Mohammad Hafeez would've had his eyes moist with proverbial tears of joy.
Shan Masood was almost as impressive in the second innings, pulling Proteas pacers with ease that is almost unheard of. In the bowling department, Mohammad Amir, Shaheen Shah Afridi and Hasan Ali all impressed. It's a pity they all ended up on the losing side.
3- Mis-You replacements missing in action
It doesn't need a genius to find out whom to pin the blame on. The reason Pakistan lost this game is down to the experienced fellas, the so-called old guard, the supposed Mis-You replacements.
Azhar Ali and Asad Shafiq form the backbone of Pakistan's batting unit and when the backbone doesn't function, the unit becomes spineless.
The duo contributed a sum total of 49 runs in their combined four innings. That kind of production from the two best batsmen in the side was abysmal to say the least. Better needs doing in the next two Test.
4- Is Sarfraz the weakest link?
While we know that Azhar and Shafiq will eventually come good, unfortunately, there are no such guarantees from the captain, who is now the weakest link and a complete liability in the five-day format.
The 'pair' was the latest ignominy to be suffered by Sarfraz, whose batting, particularly on tricky away tours is fast deteriorating. During the tour of Ireland and England, his highest score across three Tests' five innings was 20. He still is semi-usable on dead UAE pitches but throw a little bit of movement or bounce, and the skipper disappears.
Mind you, wicketkeeping has never been a strong suit of Sarfraz's, and even if it were, this is not the 1990s where a non-batting keeper can be carried. Add to it his often questionable calls such as playing a leg-spinner on a pace paradise, batting first on a track that actually got better for batting as days went by — and it becomes obvious that sooner or later the difficult decision will have to be taken.
5- The flip side of Arthur's outburst
Rumour has it that coach Mickey Arthur "threw things, slammed door and said words" during a heated team meeting, with Sarfraz, Azhar and Shafiq his target.
Arthur's frustration seems understandable, although he could have channeled his reaction better. The South African even had an exchange with television umpire Joel Wilson, for which he was later charged and fined.
It goes to show that Arthur is not some mercenary cashing checks, he truly cares too. Bringing Arthur on board was one of the few better decisions the board has made over the years.
The author is freelance sports writer and a die-hard fan of the Pakistan cricket team.