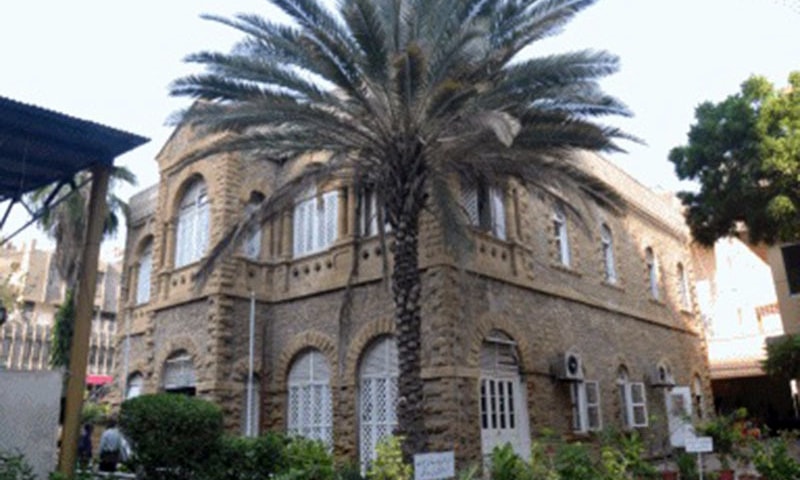 Adviser to Sindh chief minister on information Murtaza Wahab on Friday clarified that the intrusion of law enforcers in plainclothes into Karachi Press Club (KPC) on Thursday night was due to some "misunderstanding".
In a statement, the adviser said that initial inquiry into the incident revealed that the law enforcers went there due to "some problem in their GSM locator".
Additional IG Karachi Dr Amir Ahmed Shaikh told Dawn that he has ordered an inquiry into the incident and directed South SSP Pir Muhammed Shah to this effect. The South SSP visited the KPC and met with its office-bearers.
The city police chief said the senior officer informed the office-bearers of the KPC about the "actual situation" and ostensibly the journalists were "satisfied" with the version given to them by the police.
Meanwhile, Dawn has learnt that the police personnel belonging to the Counter-Terrorism Department tried to trace and arrest a 'high-value target' with the help of GSM locator as the suspect's mobile phone was hooked with it. Later, the law enforcers detained the suspect from another home near the KPC.
Earlier in the day, Senate Chairman Mohammad Sadiq Sanjrani had instructed Sindh government to submit a report on the intrusion by gunmen in plainclothes, who purportedly also harassed journalists.
The armed men came in at least six double-cabin vehicles, land cruisers, Prado and other vehicles, besides a police mobile.
The incident had caused concern among journalists and when some of the KPC members inquired about them, but did not get any satisfactory reply.