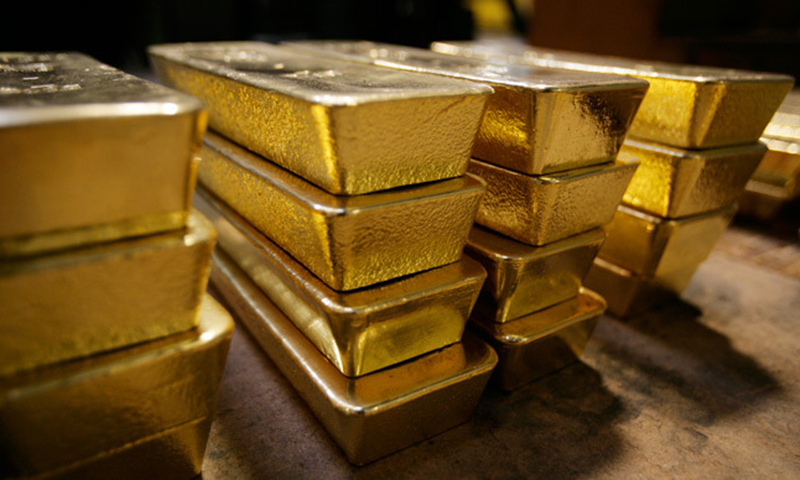 BENGALURU: Gold edged up on Tuesday as investors sought shelter from uncertainty over the outcome of the US midterm elections.
Spot gold rose 0.3 per cent to $1,235.10 per ounce as of 1154 GMT, while US gold futures were up 0.4s at $1,236.70.
"One scenario (from the elections) is that both houses are retained by the Republicans, and this could be negative for gold," said Hussein Sayed, chief market strategist at FXTM.
"The opposite scenario could send equity markets much lower, boosting gold. Such uncertainty is keeping gold steady at the moment."
Opinion polls and election forecasters favour Democrats to secure the minimum 23 seats they need to capture a majority in the US House of Representatives, which would enable them to stymie President Donald Trump's legislative agenda and investigate his administration.
European shares ticked lower and the dollar and bond markets barely budged on Tuesday, as traders braced for the elections and some potentially lively sessions ahead.
"Gold is holding above $1,230, confirming the growing investor interest in bullion in this uncertain macro scenario," ActivTrades chief analyst Carlo Alberto De Casa said in a note.
Investors also awaited a two-day Federal Reserve meeting starting on Wednesday to gauge the outlook for US monetary policy, analysts said.
Higher US interest rates tend to boost the dollar, making dollar-priced gold more expensive for holders of other currencies. Rate increases also pressure gold prices by increasing the opportunity cost of holding non-yielding bullion.
Meanwhile, holdings of the world's largest gold-backed exchange-traded fund, SPDR Gold Trust, fell 0.23pc to 757.29 tonnes on Monday.
Among other precious metals, silver rose 0.1pc to $14.65 per ounce, while platinum gained 1pc to $872.36 per ounce. Palladium was up 0.1pc at $1,133.29.
Published in Dawn, November 7th, 2018
Now you can follow Dawn Business on Twitter, LinkedIn, Instagram and Facebook for insights on business, finance and tech from Pakistan and across the world.