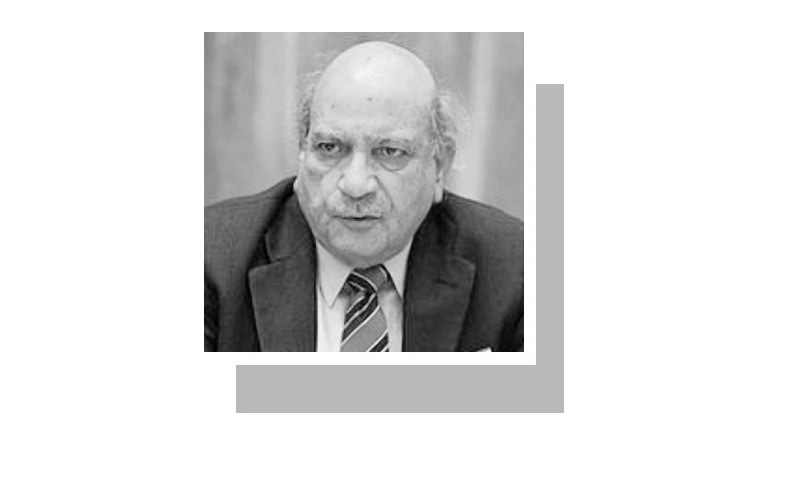 THERE is great importance attached to the consultations the delegation of the Asia-Pacific Group (APG) of the Financial Action Task Force (FATF) is currently holding with the Pakistan government to help it meet its anti-money laundering (AML) and counter-terror financing (CTF) commitments.
This is the third round of talks between the APG experts and Pakistan officials in as many months, and the present consultations will continue for another week. The people of Pakistan want their country to comply as much and as quickly as possible with all the soundly drawn FATF standards because they have suffered the most from the havoc wreaked by terrorists who were absentmindedly fostered. They are also perhaps more keen than the government to see their country taken out of the grey list where it was placed in June this year for not doing enough to prevent money laundering and terrorist financing.
One hopes that the Pakistan representatives are now better equipped to satisfy the APG mission than they were during the earlier two rounds. Earlier, on the eve of the mission's visit in August, the government was still looking for somebody to prepare a national risk assessment study, and its claim to be working on a 12-point action plan to counter money laundering and terror financing did not convince many.
INGOs and CSOs are not at risk of being exploited by terrorist groups the way in which charities are.
Eventually, the National Counter-Terrorism Authority and FIA decided to carry out a risk assessment; Nacta and the Securities Exchange Commission of Pakistan agreed to meet FATF standards, and the Financial Monitoring Unit was asked to prepare a report for the APG mission. But the APG team that came in August found deficiencies in Pakistan's plan of action and delivered a 150-page questionnaire. Unfortunately, Pakistan was handicapped at the time as it was under a caretaker regime. After a new government had been formed the finance minister assured the Senate that Pakistan would be out of the FATF grey list by September 2019. But during its review in September, the APG team was again not convinced that Pakistan was doing enough to meet its AML and CTF obligations.
While Pakistan cannot be accused of not addressing the FATF agenda, the arguments that the rigid time frames imposed by FATF cause problems and that some of its demands need to be reviewed have not been accepted as mitigating circumstances. We know that the implementation unit has been meeting every month, greater use is being made of the Anti-Money-Laundering Act, and recently the Peshawar money exchange market was raided to break hundi/ hawala networks.
The main problem seems to be insufficient capacity to fully and efficiently implement AML and CTF plans. For instance, the benami accounts being discovered now could have been tracked earlier as any responsible banker should have taken note of burgeoning deposits in the name of poor customers and their heavy transactions. Capacity building of all those working on AML and CTF measures should be at the top of the Pakistan agenda.
Among the standards to be complied with, Recommendation 8 and Immediate Outcome 10 relate to money laundering and terrorist financing through non-profit organisations, and this theme has been taken up first during the present round of consultations. Recommendation 8 requires countries to identify NPOs which by virtue of their activities or characteristics, are likely to be at risk of terrorist financing abuse, and to work with them to develop and refine best practices to address terrorist financing risk and vulnerabilities and thus protect them from terrorist financing abuse.
The Pakistani authorities must ask themselves if they have seriously applied their minds to what is required to be done. It appears they have deemed it necessary to strangulate INGOs and domestic CSOs that are not at risk of being exploited by terrorist organisations in the ways in which charities are.
In their drive to throw out INGOs, including the ones that have an impeccable record of service to the people, and silence the CSOs, especially those that stand up for citizens' rights, the authorities are seen as gratifying their preferences for opaque governance and repudiation of human rights. What is needed is for them to train their guns on the so-called charities that receive millions of rupees every year, take away most of the philanthropy collection, and deliver large amounts of money to groups that are accused of training militants and financing their violent operations. But they are targeting CSOs that are merely defending the rights of women, minorities and other disadvantaged sections of society.
The authorities should heed the FATF declaration that all NPOs are not at risk of being used for money laundering and terrorist financing "and some may represent little or no risk at all". They claim to have separated good charities from bad ones, but this appears to be more in the manner that the 'good' Taliban are separated from the bad ones. Such a process can only smack of arbitrariness and subjective considerations. In fact, FATF wants the state to help the NPOs at risk to protect themselves and not to obliterate them altogether. It also insists on guarantees that genuine CSOs are not prevented from working. Such advice is being ignored.
Pakistan's civil society shares the government's anxiety to fulfil its obligations relating to NPOs by May next year, earlier than the September 2019 deadline, for overall compliance with FATF standards, but it also wants Islamabad to avoid panic-driven sacrifice of fair play and justice.
Above all, the campaign against INGOs and CSOs is not backed by any law — the model law drafted by Nacta is yet to be examined by parliament, and marks the oddity of a police department drafting a law for human rights activists, and the people out to harass CSOs, too, have no legal sanction for their actions. If the authorities succeed in suppressing the CSOs it will amount to a victory of prejudice over reason. It will also deprive the disadvantaged in Pakistan of the services of agents of their uplift. And it would not meet FATF requirements either.
Published in Dawn, October 11th, 2018