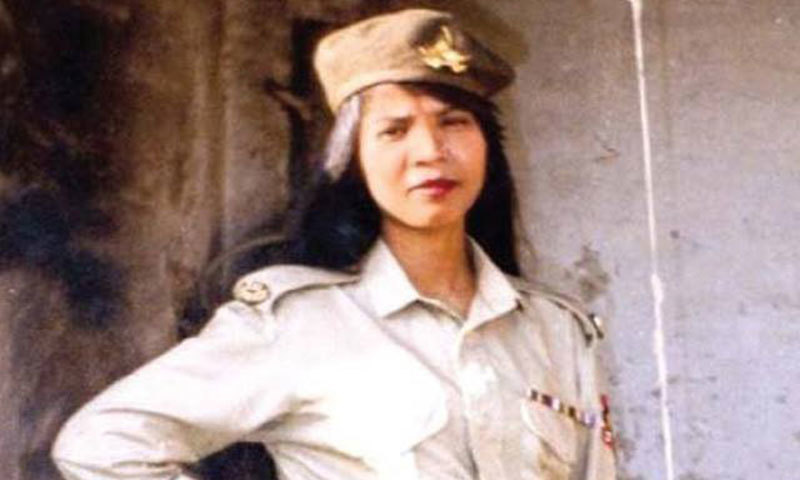 A three-member special bench of the Supreme Court will on Monday hear the final appeal against the execution of Aasia Bibi, a Christian woman sentenced to death for blasphemy.
According to a supplementary cause list issued by the apex court on Friday, a three-judge bench headed by Chief Justice Mian Saqib Nisar will hear Bibi's 2014 appeal (Asia Bibi v. The State, etc) on October 8. Justice Asif Saeed Khosa and Justice Mazhar Alam Khan Miankhel will be the other members of the bench.
The court has issued a notice to the additional prosecutor general of Punjab to be present for the hearing. Also in attendance will be lawyers Syed Fayyaz Ahmed Sherazi, Saif-ul-Malook Chaudhry, and others.
The top court had last taken up the appeal in October 2016, but had to adjourn the matter without hearing after one of the judges recused himself from the SC bench.
In 2011, former Punjab governor Salman Taseer, who spoke out in support of Bibi, was gunned down in broad daylight in Islamabad. His assassin Mumtaz Qadri was executed in 2016 after the court found him guilty of murder.
The allegations against Bibi date back to June 2009, when she was labouring in a field and a row broke out with some Muslim women she was working with.
Aasia Bibi, accused of insulting the Prophet Muhammad (PBUH) during an argument with a Muslim woman over a bowl of water, was convicted and sentenced to death in 2010 despite her advocates maintaining her innocence and insisting the accusers held grudges against her.
She was asked to fetch water, but the Muslim women objected, saying that as a non-Muslim she was unfit to touch the water bowl.
The women went to a local cleric and accused Bibi of blasphemy against the Prophet, a charge punishable by death under legislation that rights groups say is routinely abused to settle personal vendettas.
Bibi's supporters maintain her innocence and insist it was a personal dispute, and the Vatican has called for her release.
But successive appeals have been rejected, and if the SC bench eventually upholds Bibi's conviction, her only recourse will be a direct appeal to the president for clemency.
If that fails, she could become the first person in Pakistan to be executed for blasphemy.