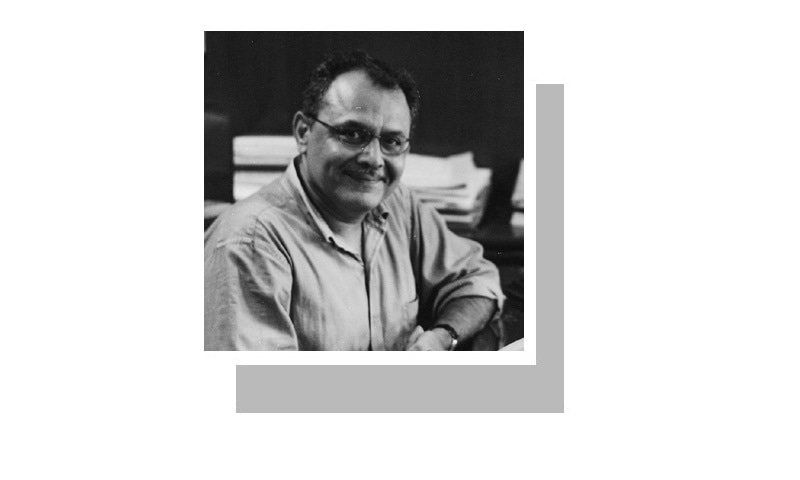 MORE than a week has passed since elections were held, and new revelations regarding polling day continue to cast doubts about the final result. Yet, there can be no doubt that Imran Khan is set to become the prime minister of Pakistan.
It will be the culmination of a 22-year-old political struggle which was often forlorn. Admittedly, someone less dogged would have given up after the sort of setbacks he suffered at the hands of voters who did not seem interested in his message in his first few attempts to storm into parliament as a potent force.
Read: Puranay problems that Naya Pakistan has to deal with
Then, in the 2013 elections, his party became the largest single winner in Khyber Pakhtunkhwa, though falling well short of an outright majority. In a rare democratic gesture, Nawaz Sharif, whose PML-N had a resounding win that year, instructed his own party not to explore coalition government formations in the province and leave that exercise to the PTI as it was the latter's right after the result.
In 2018, however, an upsurge of support — which, by the way, was well short of a 'tsunami' — across at least three provinces, and a pre-election environment that was made hostile for his opponents in Punjab, meant that the PTI leader was to emerge as a major player.
It will be the culmination of a 22-year-old political struggle which was often forlorn.
Perhaps, a level playing field which could have existed only in one's naive imagination, given the circumstances of PML-N leader Nawaz Sharif's ouster, may have pulled down the ultimate margin of victory to a point where his quest for power would have had to be reliant on the support of one major bloc such as the PPP or MMA. But that was not to be.
In the end, the PTI appears to be scraping home, particularly because it has resourceful political personalities such as Jahangir Tareen and Aleem Khan within the party who are roping (and jetting) into Banigala members elected to the National Assembly in their capacity as independents. In addition, his influential backers are also seen to be shepherding uncommitted members to flock to Imran Khan's side.
Despite the PML-N emerging as the largest single party in Punjab, nobody seems in a democratic enough mood to allow it to form a government in the province from which it could potentially launch an assault on Islamabad as the PTI had done from Peshawar in its last term. The apparent consensus that had ousted Nawaz Sharif from power had not been achieved to let his party back in so soon.
This effectively means that the PTI is all set to lead governments in Islamabad, Lahore and Peshawar and play an important part in the Quetta setup. This, of course, leaves only the government in Sindh in the hands of a party other than Imran Khan's. In this case, the PPP.
Regardless of the doubts being expressed over the conduct of elections, even in the badly bruised Pakistani media (including a story in this paper that questioned the ECP's claim of a failure in its Results Transmission System), it is apparent that nothing fundamental will happen that alters the election result.
Imran Khan may sneak into office on a wafer-thin majority but his numbers will expand dramatically once he is installed as prime minister as the lure of power is irresistible for many of our politicians. This has been in evidence in each elected government since the 1980s.
A lot is being written about the challenges facing Imran Khan but this may be an appropriate moment to look at the challenges that will be staring the PML-N and PPP in the face, given that the PTI will try and run a tight, clean ship.
Away from the corridors of power, historically, the PML-N has suffered from poor health. The body of its elected members may shrink to a point that it starts looking emaciated. That is a distinct possibility if Shahbaz Sharif continues to lead the party as insipidly as he has done since Nawaz Sharif was ousted from the game.
To my mind the only leaders who can galvanise the PML-N are Nawaz Sharif and Maryam Nawaz. Their long incarceration or travel abroad by special legal dispensation as Mrs Kulsum Nawaz remains critically ill can cast the future of the party into jeopardy.
It would be foolish to prematurely write anybody's political obituary in Pakistan where experience demonstrates no alliances are permanent and the most steeled of relationships are susceptible to a falling out. But still I won't bet on the well-being of a Shahbaz Sharif-led PML-N in the opposition.
The other main player in the field is the PPP whose leadership will face twin challenges in the coming days. The hint of the first is already there in the form of FIA summons to Asif Ali Zardari and Faryal Talpur to answer allegations of money laundering and illegal transfers of funds abroad. One can be sure this won't be the only instance of its kind.
The second challenge will be greater in a sense; the PPP can only remain relevant in Sindh in the long run and build on this to try and regain its past glory elsewhere solely on the basis of service and delivery.
It will need to be very concerned about any fresh corruption allegations and will also need to ensure that it does not test the blind trust of the poorest sections of the province which have yet again voted for it in great numbers.
The advantage accruing to building alliances with influential feudals and similar players in rural Sindh will soon have run its course. Going forward, delivery will deliver results. Bilawal Bhutto-Zardari has acknowledged as much this week. I suspect in that sense more than any other, including political slogans, it will be a 'naya' (new) Pakistan.
The writer is a former editor of Dawn.
Published in Dawn, August 4th, 2018