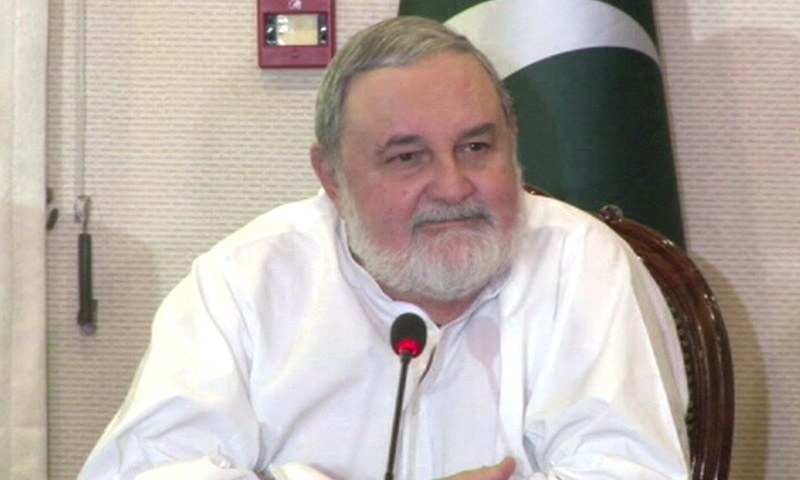 Foreign Minister Abdullah Hussain Haroon on Wednesday rejected a recent statement by United States Secretary of State Mike Pompeo in which the latter had warned the International Monetary Fund (IMF) against providing Pakistan a bailout programme.
"Make no mistake, we will be watching what the IMF does," Pompeo had stated in an interview on Monday, right after he said he would welcome mutually beneficial engagement between the US and Pakistan.
"There's no rationale for IMF tax dollars — and associated with that, American dollars that are part of the IMF funding — to bail out Chinese bondholders or China itself," he had added.
"Why I believe that this statement is completely inappropriate is because China holds $3 billion in American deposited bonds and reserves and I am a little bewildered as to why this [Pompeo's statement] needed to be said," Haroon said at a media briefing in the capital today.
He said that the Pakistani government is determined to complete China-Pakistan Economic Corridor (CPEC) projects and that "there is absolutely no reason for anyone to intervene in the [China-Pakistan] relationship".
"It is the stated position of this government that it is totally wrong to link any IMF package with CPEC," he said.
"Third parties cannot weaken our collective resolve to make CPEC a success story."
He also stated that the present caretaker government does not have a mandate to decide on any IMF package, which is why it made no sense for the US to raise the issue at this point in time.
Haroon also said that "Pakistan has paid every price that it could pay" for the so-called 'War on Terror' that has now been ongoing for over 17 years.
"Those who ask us to do more should consider what their own role has been [in the war]," he said.
"Individual licenses have been issued to India for high-technology weapons, thus enhancing US-India bilateral defence trade. The sum being credited to this account is $9.7 billion," the foreign minister noted, adding that this was happening at a time that Pakistan is being told that "there is no money" when it asks for money owed to it by the US.
He also asked how relations between the US and Pakistan can improve when the Financial Action Task Force is throttling Pakistan's neck.
Yet, the foreign minister added, Pakistan is ready to talk to both its eastern and western neighbours for the betterment of the region.
He, however, refrained from commenting on whether an invitation would be extended to Indian Prime Minister Narendra Modi for the oath taking ceremony of Pakistan Tehreek-i-Insaf (PTI) chief Imran Khan, who is expected to be elected the new prime minister soon.