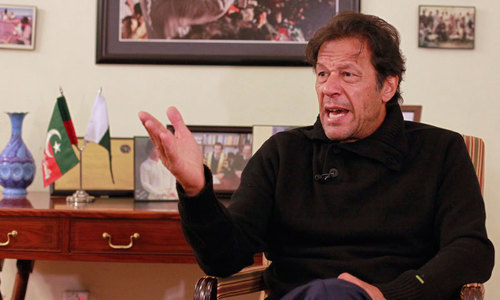 PTI chief Imran Khan has assured Lahore's business community representatives that they would be taken on board in policy-making if his party forms the government after the election.
Lahore decides the fate of Punjab and Punjab eventually decides the fate of Pakistan. —Imran Khan
He added that PTI had envisioned minimising sales and withholding taxes in a bid to attract foreign investment, and that he had tried to end the divide of haves and have-nots in Khyber Pakhtunkhwa during his party's tenure.