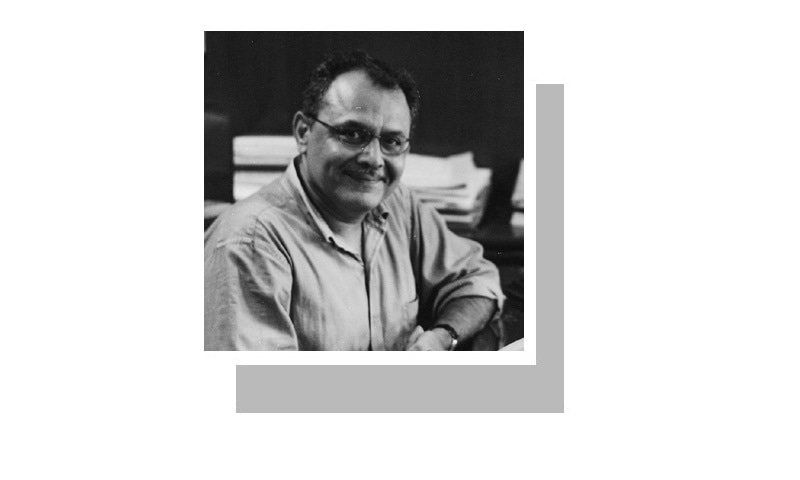 NAWAZ Sharif's and Maryam Nawaz's arrival in Pakistan and their surrendering themselves to the authorities on Friday after their conviction and sentencing by an accountability court last week came amid a crackdown which was seen as unprecedented by an interim government.
The caretaker administration, which comprises people who are reputedly level-headed and neutral, tried hard to deny responsibility, with the minister responsible for home affairs in Punjab first saying no crackdown had taken place, and later amending his statement to claim that any action was directed against terrorists and known criminals.
Regardless of how the actual polling day process will be, the result of the election, which sceptical commentators have already started calling 'selection', can now be questioned, thanks to this huge overkill by the Punjab caretaker chief minister and his team.
Scepticism abounds and many commentators were suggesting that the administrative action directed at keeping PML-N supporters away from the Lahore airport, where the Etihad Airways flight carrying the Sharifs landed, was not ordered by the caretaker administration.
The skies would not have fallen if PML-N supporters had assembled in Lahore to express their support for their returning leaders.
But, I believe, people of the stature of the Punjab caretaker chief minister Dr Hasan Askari Rizvi, and even more than him Prime Minister Nasirul Mulk, a retired chief justice of Pakistan — I don't know them personally and am referring to their public profile — would not remain in office if someone else was pulling the strings. I am sure they'd resign.
But to retain and renew public faith in them ahead of the elections, they need to inquire into, and share their findings publicly, who ordered the action which was tantamount to denying people their constitutional right to free assembly and expression.
Frankly, the skies would not have fallen if PML-N supporters had assembled in Lahore to express their support for their returning leaders who were to be taken into custody. They could have been flown to Islamabad from Lahore to start their imprisonment at least till they appealed the decision against them and sought its suspension from the high court. Alternatively, their flight could have been diverted to the capital.
Many would, therefore, ask if this over-the-top action was meant to send a message to the PML-N voters about the likely shape of things to come and make them despondent about the whole electoral process, which, in turn, may keep them home on polling day.
But, given my experience of covering elections in Pakistan, it would take a lot more than a crackdown and arbitrary arrests to dissuade any party's motivated supporters from voting just 12 days before election day.
This sort of action normally exposes the nervousness of an unsure band of decision-makers who are unable to call the public mood. Well, a crackdown is hardly likely to change the public sentiment if at all that was the aim, if there was fear about anger among PML-N supporters now that indignation is being expressed on a wider scale.
PPP leader Bilawal Bhutto-Zardari's tweeted reaction was an example as he decried the administrative action against the PML-N workers, as did the leader of the opposition in the Senate, Sherry Rehman, neither of whom normally have any love lost for Nawaz Sharif, politically speaking, of course.
Frankly, after the tragic murder of Haroon Bilour and so many innocent others in a suicide bombing in Peshawar, all the efforts of the caretaker administration should have been directed at ensuring that a security plan was in place to thwart any more such incidents.
I can't even begin to imagine the pain of the Bilour family and how let down they must feel. The caretaker prime minister and the army chief as well as a host of politicians have visited the family to offer condolences but this won't compensate the family for its multiple losses.
The Bilour bombing was followed by an IED explosion to target former provincial chief minister and former federal minister Akram Durrani of the JUI-F while he was campaigning in his constituency. He fortunately escaped the assassination attempt.
And, as these lines were being written, yet another attack on an election rally in Mastung, Balochistan, was reported to have claimed scores of lives; among those killed was BAP candidate Nawabzada Siraj Raisani, the brother of former chief minister Nawab Aslam Raisani.
Given the fast-deteriorating security situation, it is incumbent on the caretaker government at the centre and the provinces to deploy all their energies to providing a safe and level playing field to all parties and candidates for the coming general election.
This is the duty they have been brought in to perform, and they should know history will take a very dim view of any dereliction of their main assigned task, while chasing red herrings. One has, time and again, appealed to all institutions and individuals to play their constitutionally defined role.
Transgressions cannot be justified, particularly in such critical times when the country is facing a multitude of challenges — from a budgetary crisis to a fresh spurt in terrorist bombings. National interest makes it incumbent on us to enable and empower each specialist to make their humble contribution towards a better, vibrant, democratic and plural Pakistan.
Let the country's security and borders be safeguarded; let dams and other infrastructure be built; let justice be dispensed in the truest sense of the word; let us educate our children 22 million of whom are out of school; let us follow egalitarian values as an unjust society can only crumble.
Most of all, let's get our house in order and priorities right. We lament the lot of the have-nots and yet our shenanigans take us further and further away from delivering their rights to them. Let's for once have our words and deeds align with each other. Jinnah's Pakistan is not just a dream. It is a real possibility. Still.
The writer is a former editor of Dawn.
Published in Dawn, July 14th, 2018