Q. What is the actual season for growing local, single-petal dahlia, not the double one? I recently saw someone throwing away huge plants while they were still in bloom but mine are just at the seedling stage.
A. Dahlia tubers are usually planted during August, September and October in Karachi, Lahore, Rawalpindi/Islamabad and in cities/towns throughout the plains with seeds sown during the same period. They can also be grown from cuttings, and the resultant, tender young plants, need to be carefully nursed in a shady place for the summer months — the kind of special treatment that your own young plants will also need this summer.
Dahlias are generally in flower from late autumn through until late spring, when high temperatures begin to take their toll and the strong sun burns up the flowers. Dahlias grown in partial shade bloom much longer than those grown in direct sun. The plants need protection from cold winter winds and from frost. In areas that experience severe winter cold — Quetta and the Galiyat, for example — tubers/seeds are spring-planted/sown for summer into autumn blooms. This applies irrespective of whether the dahlias in question are single, double or otherwise flowered.
All your gardening queries answered
Q. How can I grow a lawn and capsicums in the extremely hot weather of Turbat?
A. Creating a lawn, from scratch, in your locality is an extremely costly, labour- and water- intensive task and one I advise strongly against. Please use increasingly-precious water to grow fruit trees, vegetables or other crops rather than waste it on purely ornamental grass. If your heart is set on having a patch of green, it is much better to invest in a few square yards of artificial grass instead.
Providing that soil conditions are good and water is available on a daily basis, capsicums should grow well for you, although they will benefit greatly if grown in partial shade.
Q. Can I grow blueberries in Bhimber, Azad Kashmir?
A. Providing acidic soil conditions are appropriate, the answer is yes.
Q. I have discussed olives with a few nursery owners in Lahore. They say that olive trees do not fruit here. Is this correct?
A. Climatic conditions in Lahore are not very suitable for olive cultivation. If olive trees survive there, crops, if any, will be a very hit-and-miss affair and the few olives produced are liable to be of very poor quality.
Q. I bought a strawberry plant a few weeks ago and it has produced some runners. When will it flower and produce fruit? I live in Quetta.
A. Strawberries flower and fruit from early spring to early summer. Pot up the healthy runners, keep the pots in partial shade, care for them properly and hope for a good harvest next year.
Q. How do I grow pineapple fruit in DHA, Karachi?
A. Twist off the top part of a fresh, healthy pineapple — one with fresh-looking leaves attached. If the pineapple is ripe, the top should twist off quite easily. Carefully strip off the outer leaves, leaving just three to four in the centre. Then either suspend it — using toothpicks or something similar — over a glass jar of water until it develops roots (keep the water topped up), or plant it immediately in a pot of top quality compost. Keep it watered and wait for it to show signs of growth. Once the pineapple top begins producing new leaves, plant it out in the garden in full sun, in a rich mix of good soil and organic compost/well-rotted manure. Feed regularly with a preferably organic, iron-rich fertiliser. Keep watered and in 12 to 18 months, all going well, it should think of fruiting.
Q. What is the best potting mix for vegetable plants in both summer and winter seasons in Karachi?
A. Equal parts of river sand, sweet earth and organic compost/old, well-rotted, preferably organic, manure.
Q. My friend has rose, jasmine, lemon and motia plants in pots. All of them have stopped flowering. She has done everything from adding used tea bags and eggshells to changing the manure regularly but there is no improvement. Can you suggest a solution please?
A. Re-pot them all — tidying them up, removing any diseased/dead leaves/stems in the process — in completely fresh, sweet earth mixed with organic compost/rotted manure. Water as necessary and try placing the pots at different locations in the garden until you discover which plant is happiest in which spot. Do not disturb plant roots by changing soil more than once a year as disturbing the roots unnecessarily inhibits growth and can prevent flowering.
Q. Can I grow apples and pears in my Karachi garden?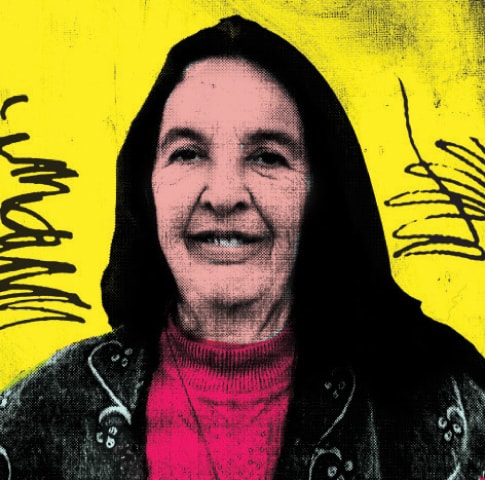 A. The climate of Karachi isn't suitable for these two fruit trees but, as you no doubt know, there are lots of other fruit trees, such as mango, guava, custard apple, chikoo and banana, that you can grow there with great success.
Please continue sending your gardening queries to zahrahnasir@hotmail.com. Remember to include your location. The writer does not respond directly by email. Emails with attachments will not be opened.
Commercial enquiries will be ignored.
Published in Dawn, EOS, July 8th, 2018