LAHORE: PML-N President Shahbaz Sharif has said it is the only political party that conducted parliamentary board's meetings for 86 hours from June 4 to 11.
"Each candidate was interviewed during the meetings in order to make the process of awarding tickets transparent and democratic. On the one hand, people can see our performance, but on the other one party awarded a ticket to a candidate who passed away a year ago and the other party awarded a ticket to a woman PML-N ticket holder," Mr Sharif said here on Wednesday.
The parliamentary board, he said, held hundreds of interviews of aspirants who submitted their applications for tickets. "All are equal in our party. The parliamentary board did not prefer anyone and I too appeared before it to be interviewed as aspirant for the ticket," he said adding former premier Shahid Khaqan Abbasi, Maryam Nawaz, Hamza Shahbaz and other senior leadership also appeared before the parliamentary board for interviews.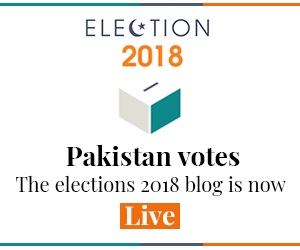 Shahbaz Sharif said PML-N had made democracy in Pakistan stronger by making the process of awarding tickets democratic and transparent. He said the parliamentary board provided each candidate with full opportunity to present his/her case before the board so that they could prove their eligibility, political struggle and public service.
"I myself presided over each meeting of the parliamentary board so that I could gauge the eligibility of each candidate. Every candidate who submitted application for PML-N ticket was important to us," the PML-N president said.
Published in Dawn, June 14th, 2018