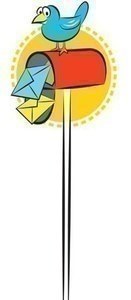 Science and fun together
This is regarding the website review "Science and fun together" by Asif Ali (YW, May 5). Technology and science has almost changed the face of earth by bringing great development in every field.
The website review in this section was very informative and the website introduced one to experiments through step-by-step easy tutorials.
Kashif Ali,
Umerkot
Happiness
Everyone wants happiness in their life, but don't know how to live a happy life. Happiness comes with positivity. Life is too short for fights and regrets, so live life the way you want and try to be happy and spread happiness everywhere.
Mubeena Raza,
Tando Jam
Interview with a housefly
This is regarding the cover story "An interview with a housefly" by Gulrukh Tausif, (YW, April 14). The writer has given an eye-opening lesson through a fictional story. The whole story was written nicely, and I especially liked the way the writer asked the housefly some ways of getting rid of them (houseflies) and then the housefly told us our mistakes.
We, being irresponsible, are the reason we face health issues. We leave dustbins uncovered, throw garbage in streets, which spread germs and then result in various diseases. The housefly also told us that we are warned sometimes through different sources but we scarcely pay attention.
Therefore, we should be watchful of our environment and should keep our environment clean. We can start taking positive steps from our home.
Farman Ali,
Tando Jam
The day my life changed
This is regarding the story "The day my life changed" by Muhammad lbraheem Shafi (YW, May 5). It was a very interesting story and gave children a good lesson that teasing elders is not a good habit, just like the boy in the story who fell victim to his own prank and despite that, the good old man helped him by taking him to the hospital.
Huda Ilyas,
Karachi
Does society control our actions
This is with reference to the article "Does society control our actions" by Ayesha Sohail (YW, May 12).
The writer expressed her views on a very important topic that we base our decisions on what the society thinks and we act accordingly, instead of asking ourselves whether we are choosing the right thing or not. Decisions made on others' opinion lead us nowhere.
Alishba Naeem,
Karachi
Published in Dawn, Young World, June 9th, 2018