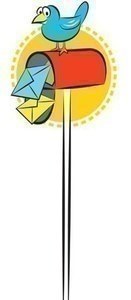 Ronaldo vs Messi
This is with reference to the sports article Ronaldo vs Messi by Muneeb Mobin (YW, March 17).
I would like to appreciate the writer for giving us the information that most of us didn't know before. We see these footballers as successful in their field so we never realise that they could also have shortcomings and problems in life.
It is inspiring that they overcame their hardships and became fine examples for all those who lose hope during hard times.
I would like to request the YW team to carry sports articles such as this one, that are not just about sports but also about sportsmen and their life.
Sohail Raza,
Karachi
Write the right way
This is regarding the article "Write the right way" by Kashif Hafeez (YW, March 17). The article proved very helpful while attempting my exams. I learned new tips to write without putting stress on my hands and I didn't get tired.
Ali Akbar,
Daharki
Roll up pencil case
This is regarding the section Wonder crafts "Roll up pencil case" by Asif Ali (YW, March 3). I really liked the idea of making a unique pencil case.
It was easy and handy, and the writer rightly said that the paper boxes of colour pencil usually get torn quickly, with the colour pencils to make a mess in our boxes or pouches.
By making this roll up pencil case, we can easily get rid of the colour stains and, above all, the pencils will remain intact.
Bilal Ahmed Basheer,
Lahore
II
The Wonder craft's "Roll up pencil case", by Asif Ali came as a rescue to kids going through the irritating experience of colour pencils leaving stains on whatever they are kept in. I made one for myself and found it really helpful in keeping the pencils at one place neatly and also saved the space in my bag.
I like the crafts section and wait eagerly to see what's next in it.
Naila Raheem,
Karachi
Good deeds always pay
This is regarding the story "Good deeds always pay" by Eeman Ali (YW, March 3).
The story portrayed an honest act by a poor little girl who was in dire need of money and food, she discovers a purse full of money dropped by a lady and the girl returns it to her. The lady was impressed by the honest act and gave the purse full of money to the child.
We kids should learn a lesson from the story that if we do good, we will receive good.
Irfan Ali Bhatti,
Thul, Jacobabad
Published in Dawn, Young World, April 14th, 2018