Relatively new to the political arena, Ali Tareen is the son of businessman-turned-politician Jahangir Tareen — a key member of the Imran Khan-led Pakistan Tehreek-e-Insaf (PTI).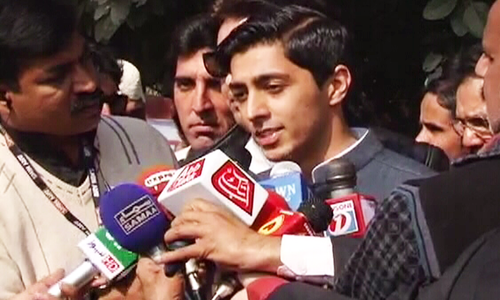 Ali is currently pursuing an Executive MBA programme at Oxford University. His website describes him as a social entrepreneur focused on bringing change to South Punjab through his NGOs and a cricket project that aims to "discover, develop and foster talent [...] and to support club cricket and bring players from South Punjab into the national team".
He became actively involved in politics during his father's by-election campaign for the NA-154 Lodhran seat in 2015. The older Tareen lost his National Assembly seat in December 2017 after the Supreme Court of Pakistan disqualified him for "being dishonest". Soon after the verdict, Jahangir, known as one of the wealthiest lawmakers of Pakistan, abdicated his post as the PTI general secretary but continued to stand next to party leader Imran Khan.
Ali is now contesting the seat left vacant by his father's disqualification and is tipped as the favourite to win NA-154.
The Tareen family — contesting its third election in the constituency — has been working tirelessly to clinch the poll.
Local journalists say the family has become the most powerful political group of the area because of the constant presence of Jahangir Tareen and his son in the constituency and their public welfare projects.
"The entry of Tareen as a philanthropist has changed the entire political situation of the district," said journalist Mirza Rajab Baig, adding that the family's sugar mills in Katcha Khoh, Khanewal, had also become a best election campaign tool where sugarcane growers of Lodhran were being largely accommodated at a time when the farmers of other areas were facing hardship to sell their crop.
He said the Tareens would win over several groups in this poll, which earlier belonged to PML-N's Baloch camp.