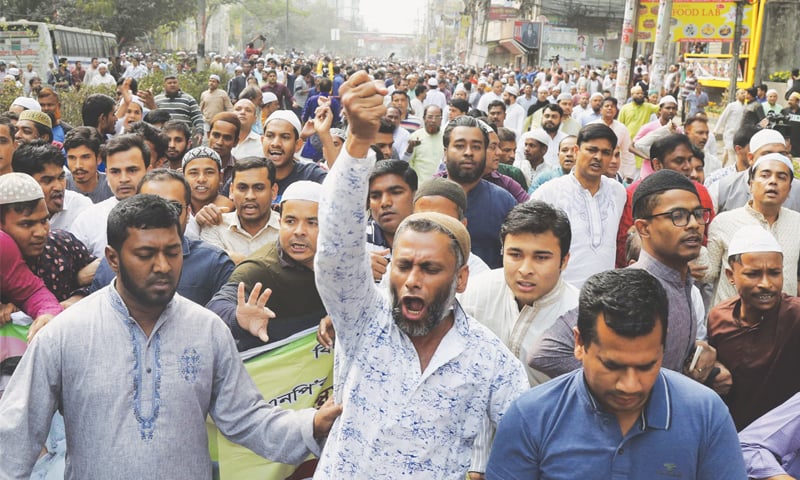 DHAKA: Bangladesh's main opposition party named the exiled eldest son of Khaleda Zia as its acting head on Friday, a day after a court jailed its leader for corruption.
Begum Zia, 72, spent the night in jail after she was sentenced to five years over the embezzlement of $252,000 meant for an orphanage, a charge she has dismissed as politically motivated.
Her son Tarique Rahman, who was also found guilty of involvement in but escaped prison because he lives in London, will be the party's interim leader.
"He is the new acting cha­irman in accordance with the party's constitution," Ban­­gladesh Nationalist Party (BNP) secretary general Fakhrul Islam Alamgir said.
The conviction could prevent Khaleda Zia from running in a general election slated for December, although she is expected to appeal. She spent the night in what her party officials say is a disused jail in the old part of Dhaka.
"She is in isolation," said Alamgir, adding that her conviction is "part of a government blueprint to establish one-party rule".
Rahman, 53, fled to London in 2008 after he was detained by an army-backed government for more than 18 months.
Published in Dawn, February 10th, 2018