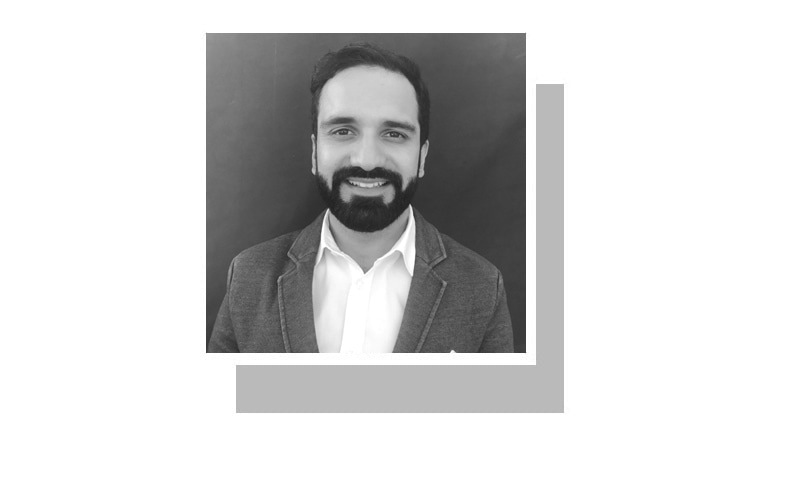 TYPICALLY, manifestos form the basis of an election campaign, outlining the objectives and the strategies a political party, if elected into office, will use to achieve them. In Pakistan, electioneering has mostly focused on development, and rightly so, considering the need to uplift standards of living, improve and increase access to infrastructure, basic necessities and welfare.
However, a country cannot achieve inclusive development goals if fundamental rights, especially the right to speech, are violated. If citizens do not have an equal and free say in the policy and decision-making process, then development is less likely to be inclusive, and democracy's basic tenets are compromised.
Seeing that the 2018 elections are just around the corner, it is timely to evaluate the current government's performance in implementing its 2013 manifesto with regard to rights. Equally important is to compare the 2013 manifestos of other major political contenders contesting the next elections. It is also pertinent to evaluate violations of rights by the state over the last five years, especially its vehement crackdown on critical political speech and dissent, both online and offline.
To what extent have the major political parties sought to protect fundamental rights since 2013?
PML-N: Since forming the federal government in 2013, the PML-N's manifesto merits the most scrutiny. Chapter 5 of the party's 2013 manifesto promised a new right to information legislation, which the government delivered on in 2017. However, an information commission is yet to be set up, in the absence of which citizens currently have no platform to appeal to in case of non-provision of information by a government body. It should be set up immediately, ideally before the next election.
The manifesto also highlights the role of civil society in strengthening democracy and governance. However, a crackdown on civil society organisations during its tenure has been unfortunate, with many having to seek redress from courts in order to continue operations. Instead of undue harassment and notices of suspension without reason, the government should only take legal action provided it has evidence of such organisations being engaged in illegal activity.
In chapter 8, the ruling party also promised a law for protecting journalists from harassment. However, such a law is still pending, currently with a Senate committee, and was not proposed by the PML-N, but the JI.
Interestingly, the manifesto only mentioned social media in the context of its use for business and governance, but not in terms of freedom of expression considering the increasingly important role it plays in political debate. Moreover, the PML-N also imposed limits on speech online through the Prevention of Electronic Crimes Act, 2016. The absence of any mention of freedom of expression is conspicuous, something that the party must include in the 2018 manifesto, especially considering the arrests of its own activists for their political speech on social media and elsewhere.
The PML-N also promised to remove all curbs on the freedom of electronic and press media in chapter 11 but, as seen last November during the Faizabad sit-in, the party had blocked transmission of TV news channels and access to social media for more than a day. Meanwhile, mobile internet access in Fata remains blocked since 2016. Further, although failing to work on a whistle-blower protection law promised in its own manifesto, the party did have one of its senior advisers resign when details of a high-level meeting between top military and civilian officials were reportedly leaked to this newspaper.
PPP: The second largest party in parliament, the PPP had a dedicated section for freedom of expression and right to information in part 2 of its 2013 manifesto, where it promised a new right to information law and a wage board ward for newspaper employees. It also expressed support for civil society's right to association and its role as important stakeholders in legislation as well as implementation of human rights. This is something the party, as the opposition, adhered to by engaging with a range of civil society organisations.
Especially appreciable in its manifesto is a section on enforced disappearances and missing persons, and avowing justice for all wrongdoing done in these cases. This is a special cause of concern in the current climate, and something all parties should include in their manifestos.
PTI: In its 2013 manifesto, the PTI mentioned the right to information, for which it has promulgated legislation in Khyber Pakhtunkhwa. Missing, however, is any mention of protection of freedom of speech, journalists' protection or social media protection. The PTI's 2018 manifesto should include these important elements of fundamental rights, and the party leadership should stop inciting hatred of the journalist community.
ANP: In chapter 2 of its 2013 manifesto, the ANP vowed to prohibit incitement to violence, and committed to freedom of expression and right to information and communication. It was also the only party that explicitly committed to transparency in blocking and censorship policies. This is an issue all parties must clearly present a stance on, considering the level of political censorship being undertaken by the state.
JUI-F: In its 2013 manifesto, the JUI-F promised complete freedom for newspapers and TV channels, and free expression of public opinion though all sources of information and broadcasting, and freedom from domination of the government, or any group or individual.
MQM: A section on freedom of expression and right to information was also in the MQM's 2013 manifesto, where it promised an independent media with an independent regulatory body, as well as protection and safety of journalists.
JI: In its 2013 manifesto, the JI also promised protection of journalists from harassment, as well as health services for journalists, and declared that unless it relates to national security, no journalist should be forced to reveal sources of information. The party fulfilled its promise by introducing a bill to protect journalists.
It is imperative for all political parties to make their stance on fundamental rights — especially those relating to freedom of expression and access to information — clear in their manifestos so that citizens can make an informed choice in the 2018 elections. As the recent protests and court cases in the country show, citizens have had enough of state high-handedness and will not accept violations of their fundamental rights; parties must reflect this sentiment in the promises they make.
The writer is an activist and researcher, and director of Bolo Bhi, an advocacy forum for digital rights.
Twitter: @UsamaKhilji
www.usamakhilji.com
Published in Dawn, February 10th, 2018