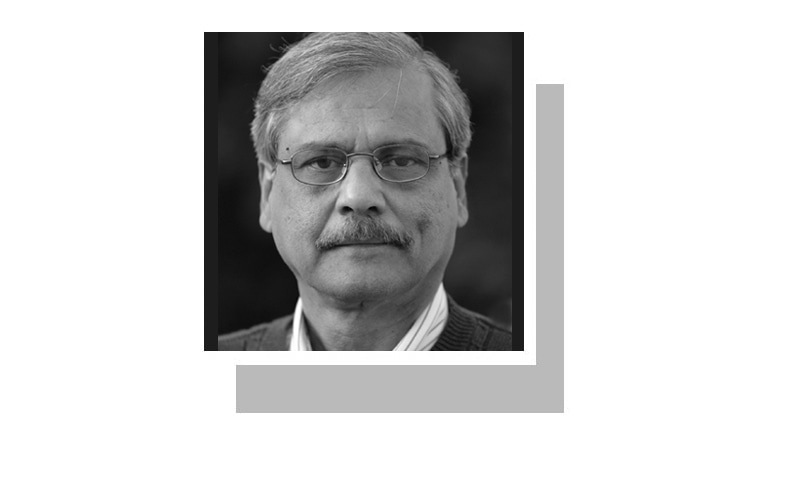 RAZA Khan, a young civil society activist, is the latest addition to a long list of those subjected to enforced disappearances. He has been missing from his home in Lahore for several weeks. His family and friends believe he has been detained by the security agencies. His crime is that he has a thinking mind and idealises regional peace and coexistence, something that is unacceptable to the self-appointed guardians of our ideological frontiers.
Also read: 'We will not be silenced' — Pakistani activists more resolved following Raza's disappearance
In this atmosphere of fear, few dare to raise their voice against the witch-hunt. There is a criminal silence from our legislators over illegal detentions that are no more restricted to the conflict zones. Many more people are now being picked up from cities for reasons never disclosed. Some of them may have returned home after suffering torture, but many others have not been so lucky. No one knows what crime they have committed or are even accused of.
Raza is among the scores of victims of the latest wave of what is widely seen as state-sponsored disappearances. It has been reported that he is the seventh civil society activist to go missing from his home this year. In January, six bloggers and civil rights activists were picked up from their homes in Islamabad and cities of Punjab.
Apart from one, who remains missing, they returned to their homes within two months after protests from rights groups and pressure from the international community. They were reportedly tortured in detention. Moreover, a systematic campaign was launched on electronic media accusing them of blasphemy, thus putting their lives at risk.
The indiscriminate use of coercive power by the state to silence dissent undermines national solidarity.
Last year, security agencies allegedly abducted from Karachi Abdul Wahid Baloch, a progressive man of letters who also worked as a telephone operator. He returned home after four months and was so shaken that like the others he would not speak about his ordeal. Obviously, no action would be taken against those responsible for his unlawful detention.
Another high-profile case of suspected enforced disappearance is that of Zeenat Shahzadi, a young journalist who was abducted by armed men in Lahore in August 2015. She had been investigating the disappearance of Hamid Ansari, an Indian national. While there were recent reports that she had returned, nothing has been heard of her since. Her younger brother was so traumatised by her disappearance that he committed suicide.
Raza in his late 30s had reportedly formed a group called Aaghaz-i-Dosti, a platform to further the cause of peace between India and Pakistan. The group collected paintings and letters made and written by schoolchildren focusing on the themes of peace and coexistence. The paintings were published in calendar form. He was also active with a group working for environmental protection. One wonders how any of his activities could have threatened national security.
Raza may come back as happened in the case of most of the bloggers. But the real question is whether we have any rule of law in this country. No legal recourse seems to be in sight for the families of missing persons — a euphemism for those allegedly abducted by the security agencies. A recently published Amnesty International report rightly described the rising number of enforced disappearances as a "blight on Pakistan's human rights record".
According to the report, hundreds and possibly thousands of cases have been reported across the country over the past several years. "Victims of enforced disappearances are at considerable risk of torture and other ill treatment and even death. To date, not a single perpetrator of the crime has been brought to justice," the report said.
What is most alarming is that the number of missing persons has marked a massive rise this year under democratic rule. The Commission of Inquiry on Enforced Disappearances set up by the government received nearly 300 complaints of alleged enforced disappearances from August to October 2017, by far the largest number in a three-month period in recent years.
Although most of these victims belong to Balochistan, there have also been reports of a large number of political and rights activists having been allegedly picked up by the security agencies in Sindh. Some were released after sometime, but the fate of the others is uncertain. It is a pity that the national media reports only a few of these incidents.
It is despicable when a state meekly surrenders to a group of blackmailers resorting to violence in the name of religion but uses strong-arm tactics against people who dare to speak their mind without breaking any law. A narrow and twisted interpretation of national security comes in handy to silence them.
There have been some recent reports of a crackdown on Facebook pages supporting diversity of association, thought and expression in the country. Many of these pages have been shut down and their moderators face threats. Such illegitimate actions are often justified in the name of national interest undermining democratic and basic human rights enshrined in the Constitution.
It would have been more prudent to allow the law to take its course if someone is engaged in any wrongdoing. Justice must not be denied on any pretext of national security. In fact, the indiscriminate use of coercive power by the state to silence dissent undermines national solidarity and integrity.
We have seen how such a repressive approach has caused alienation in Balochistan, creating favourable conditions for the insurgents and for foreign intelligence agencies to meddle. The recent wave of enforced disappearances is particularly alarming as the military authorities claim to have contained the insurgency.
Now this wide-scale crackdown on rights activists demonstrates the continuing impunity of the security agencies despite protests inside and outside the country. The enforced disappearance of Raza and so many others before him highlights how dangerous the country is becoming for rights activists and for those who dare to raise their voice against excesses perpetrated by the state. It is despicable that this cruel practice is being used against the people who are fighting the forces of obscurantism to make this country more liveable.
It is shameful for a country that is a signatory to the UN Charter of Human Rights that it should have thousands of cases of enforced disappearance unresolved.
The writer is an author and journalist.
Twitter: @hidhussain
Published in Dawn, December 13th, 2017