THE WEEK THAT WAS
Tau Dil Ka Kya Hua | Hum TV, Sunday 9.10pm
After a vigorous start, the story has meandered to a crawl as the high-styled, well-defined cha­racters spew con­voluted dialogue and play slow, twisty, psychological games with each other. The lines are often so long that you lose track of what is really going on in the scene.
Woman dumps husband for 'other man', man goes for her younger sister who goes all mushy on him while younger sister's boyfriend offers marriage to elder sister who discovers 'other man' is not worth it so she wants her husband back who shows interest in every woman crossing his path. Meanwhile the husband has an enterprising uncle (Rehan Sheikh) who keeps throwing random girls at him. Young actors Imran Ashraf and Noor Khan are doing a fine job opposite Ayeza Khan, Sami Shah and Farah Shah whose seething eyes and icy delivery sets the mood for every frame she is in. Too bad about the storyline. Watch it if you have oodles of time and patience.
Mujhe Jeenay Do | Urdu1, Monday 8.00pm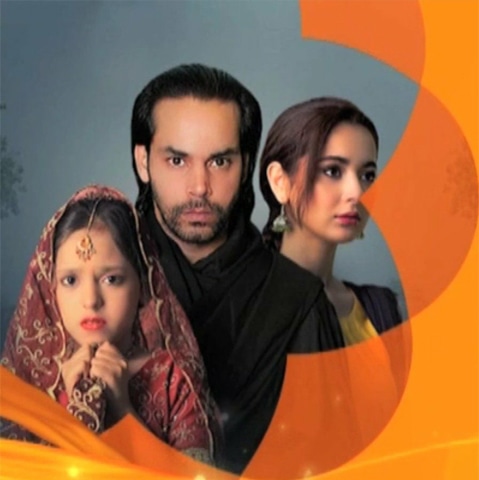 Mehreen Raheel and Nadia Jamil make comebacks in this powerful drama serial written by Shahid Nizami and directed by Angeline Malik who has a penchant for taking up bold, taboo issues. The serial brilliantly tackles child marriage, women's health and social issues in several tracks.
A dozen episodes down, the serial continues to grip though Mehreen Raheel as Shaheena struggles with her village accent. Nadia Jamil plays Yasmin, an educated woman who helps troubled women of the village. Sarmad Khoosat is seen in the role of a rough, abusive rural male which is strikingly similar to the one he is doing in Baaghi. Gohar Rasheed is outstanding in the complex role of the uneducated Naseeb whose wife dies during childbirth and he marries a little girl Saira — played incredibly well by child star Emaan Sher. The gorgeous and talented Hania Amir (Titli) plays the grown-up Saira.
WHAT TO WATCH OUT FOR
Dil Nawaz | A-Plus, Monday 8.00pm
Not beastly nor bloodcurdling despite its horror-supernatural genre, this serial is actually fun to watch as it has almost all that you can ask for — a haunted house with candelabras, cats meowing, creaky doors, taaweez (amulets), moakils (mediums), jinn, bhoot (ghosts), blue light flashes, smoke bombs and Zainab Qayyum as Hazrat Bibi, a faith healer of sorts — to create a scary ambience. But the spookiest of all is Neelam Munir who plays Dil Nawaz, a jinnzadi (genie) with gold-specked, special-effect eyes.
The story, right up to a dozen episodes or so, has been engaging in its own freaky way. Fawad (Wahaj Ali) loves (Kiran) Minal Khan but his mother makes things difficult for them so Fawad moves into his dad's newly-purchased house already occupied by the stunning genie and they both fall in love. Hazrat Bibi, the faith-healer wants her genie (who is already married in the jinn world) back because the latter may lose her powers on falling in love with a human.
Syed Nabeel's storyline around a man, a woman and a genie is a rather refreshing take on love triangles but it does ring a bell. Did someone say Nagin?
Published in Dawn, ICON, December 10th, 2017