Learn to relax and recharge yourself during exams to avoid having a burnout
Another word for exams is 'stress' — there is so much pressure on the brain that it seems it would burst any time, or you would burst into tears. I have cried a number of times during exams, particularly after having studied real hard and being up all night. It was just my nerves that were freaking out, mostly due to stress and no rest.
Hard work, exam pressure, physical exhaustion, little rest and such detrimental factors make a student totally exhausted. When students reach their mental and physical limits and don't do the right things to recharge themselves, it is easy to experience what is called a burnout.
There is lack of motivation to do anything due to exhaustion. A negative mindset sets in, leaving one incapable of performing well anything due to exhaustion. A negative mindset sets in, leaving one incapable of performing well.
To avoid this happening to you, it is important to control your exam stress before it gets out of control and controls you. Let us look at some ways to avoid a burnout. And a burnout is a state that even adults can experience when they are doing any other task, so these tips will help you later on in life too.
Stay positive
Yes you can. Keep telling yourself this.
It will be over soon, you need to try for just a little while longer. And this hard work will have a positive reward in the form of excellent grades.
You have to keep giving yourself positive and motivational messages. The moment negative thoughts come into your head, shake your head, have a change of scene and talk to a person who cheers you up. Smile!
Take a short study break and do whatever makes you feel good for a while and you will see that you will not be so haunted by depressing thoughts.
Laughter therapy
Laughing is a great way to reduce stress because when you laugh, your body relaxes and endorphins, which are natural painkillers, are released into the blood stream.
Laughter is a good physical exercise too as it provides a workout for your muscles, so you may feel a bit light-headed and exhausted after laughing a lot, but you will also feel relaxed.
However, you can't find reasons to laugh when there isn't anything funny happening and you are faced with the serious task of giving exams. So you need to make yourself laugh — yes, just start laughing out loud as you do when your friend tells a crazy joke. It may seem strange at first but after a couple of attempts, you will find that you will get into the rhythm and laughter will start coming out easily and naturally.
If you pair up with a buddy or a sibling and both sit down and start laughing, looking at and hearing each other doing the fake laugh will seem so funny that you will actually start laughing naturally. Within minutes, you will feel as light and relaxed as if you have had a real laughter session because your brain cannot differentiate between real and fake laughter, and reacts in the same way in both by releasing the happiness chemical endorphins.
In yoga too, laughter therapy is also an integral part of its relaxation exercise.
Stay among family and friends
To focus and study, you do need some peace and quiet, but don't isolate yourself. Being with people you love and who make you feel good, such as family and friends, will help in relaxing you. Discuss your worries and fears with them, especially your parents, as they will then be able to address your worries and calm your nerves.
Whenever you take a break from studies, go and sit with family and chat, it will do you more good than checking social media updates or playing a game.
Eat and drink well
Take care of your diet, eat well and drink plenty of fluids. For the duration of your exams, don't count your calories or worry about your weight, if you do that. Keep some snacks handy for breaks during long study sessions.
But also keep in mind not to overindulge in caffeine and sugar, keep yourself hydrated by water, milk and juices.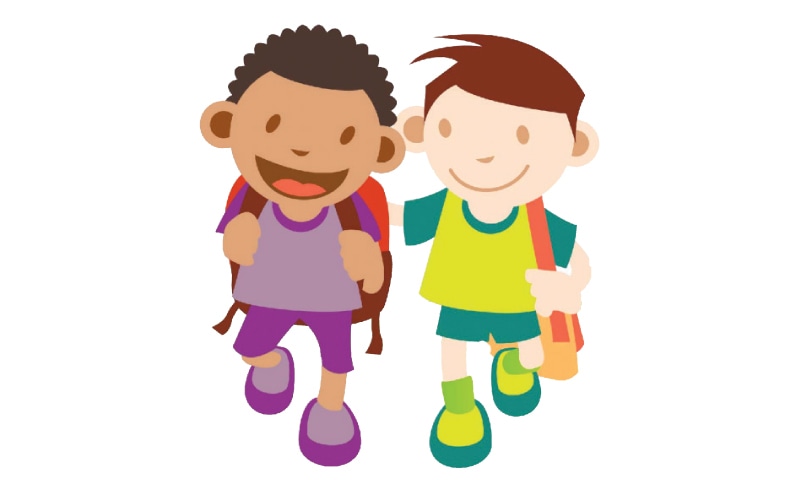 Take a walk
A walk or a bit of exercise is excellent for recharging both the body and the brain. A walk in the park or anywhere early morning, even for five minutes, will help to clear your head on your exam day.
Meditate and pray
Prayer is the key to everything on earth and beyond. When you pray with sincerity, you feel at peace because you know that you have done your work and your prayer will be answered with what is best for you.
When you are praying with full concentration, it is a kind of meditation and you are directly connected to Allah, who is the master of everything, so being so close to God brings peace and relaxation.
As for meditation, there are countless studies that clearly show that it leads to lower stress levels, improved concentration and alertness, and reduces depression.
There are many techniques of meditation and discussing those would require a separate article by itself. So let me keep it easy and simple and share something that I tend to do and which I consider as my meditation technique.
Lay down with your hands by your sides and close your eyes. Or you can just sit back on your chair in a relaxed pose, and now close your eyes. Take slow and deep breaths, try to push all thoughts out of your mind, focus on your breathing and shut out all sounds to listen to your inner self, the sounds inside your body and the rhythm of your breaths. Visualise a bright clear light shinning, try not to think of any other colour.
Stay this way for five to 10 minutes. Slowly open your eyes but don't move just yet, take a few seconds to just feel your surroundings. By this time you should be feeling far more relaxed than when you started the meditation.
Sleep well
Exams make most people cut down on their sleep. People tend to feel they can do with little sleep now and make up for it after exams. Thus they stay up very late at night and when their mind doesn't work in the morning, they panic and feel they are burnt out!
So chances are that when you are feeling you have reached your mental limit and can learn no more, it's not an actual burnout but just your body saying it needs to go to sleep. So just sleep. When you wake up, you will feel better.
Do whatever it takes to relax and recharge yourself these days until your exams are over. Don't let self-doubt and tension shift your focus away from your goal — to do well in the exams.
Published in Dawn, Young World, December 1st, 2017