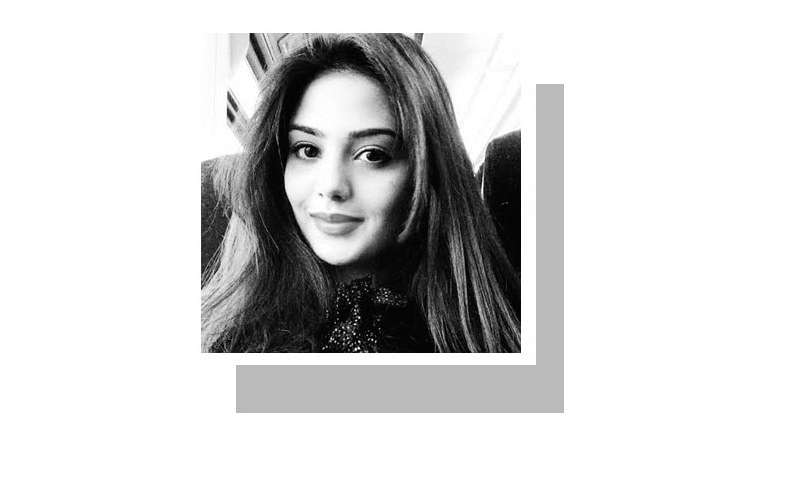 ON Oct 16, the UN General Assembly elected 15 states to serve in the UN Human Rights Council from 2018 to 2020. Pakistan was elected from the Asia-Pacific region, along with Nepal, Qatar and Afghanistan.
Top government officials hailed the victory as "an endorsement of Pakistan's strong commitment to human rights". However, Pakistan's dismal human rights record raises some serious questions about this claim.
The UN Human Rights Council was established in 2006 pursuant to UN General Assembly Resolution 60/251 for "promoting universal respect for the protection of all human rights and fundamental freedoms for all, without distinction of any kind and in a fair and equal manner".
Pakistan's election to the Human Rights Council in itself is no victory for human rights in the country.
The council is comprised of 47 members, based on equitable geographical distribution, who are elected for a term of three years with the possibility of re-election for a further single term.
At least the elections this year for the Asia-Pacific region were competitive, with five states (Pakistan, Nepal, Qatar, Malaysia and Afghanistan) contesting for four available seats. In the other regional groups, states ensured that only as many names were on the ballot as there were vacancies to fill, removing any element of competition.
According to Resolution 60/251, "members elected to the Council shall uphold the highest standards in the promotion and protection of human rights". The resolution also provides that "when electing members of the Council, Member States shall take into account the contribution of candidates to the promotion and protection of human rights and their voluntary pledges and commitments made thereto".
Pakistan's pledge in support of its candidacy for the Human Rights Council states that Pakistan is "deeply committed to the cause of universal human rights" and has made "considerable progress in the field of human rights despite challenges ranging from terrorism to resource constraints".
It is striking how the government, both in its pledge as well as its reports to UN treaty-monitoring bodies and the Universal Periodic Review, is either silent on or grossly misrepresents some of the most egregious human rights issues facing Pakistan.
Take Pakistan's blasphemy laws. The pledge contains no mention of these laws, even though the Human Rights Committee, the Committee on the Elimination of Racial Discrimination, and the UN special rapporteur on the independence of judges and lawyers have all criticised them for being incompatible with international human rights law, both in substance and operation, and called for repeal or amendment.
In its national report for Pakistan's upcoming Universal Periodic Review, the government actually claims "no one has been punished" for blasphemy in Pakistan, ignoring the dozens of people killed with impunity after blasphemy allegations, and countless others who have lost precious years of their lives in detention — often in solitary confinement — on fabricated blasphemy charges. In more than 90 per cent of the cases, courts go on to eventually acquit the accused, but not before they have had their reputations damaged, their lives deeply disrupted, and precious years lost.
The government also claimed in its pledge that the Commission of Inquiry on Enforced Disappearances is a "landmark achievement in the field of human rights". It fails to note, however, that many victims' groups — especially from Balochistan — have boycotted the commission, and other human rights organisations are deeply critical of its work. The Human Rights Committee and the UN Working Group on Enforced or Involuntary Disappearances have also expressed concerns about the commission, including the insufficient resources allocated to it and law-enforcement agencies' non-compliance with its binding orders.
Most significantly, the commission has completely failed in holding perpetrators accountable even though its mandate includes "fixing responsibility" on those responsible and registering FIRs against those involved either directly or indirectly in enforced disappearances.
In fact, not a single person has ever been convicted for enforced disappearance in Pakistan. Impunity for human rights violations — including for enforced disappearance — has become institutionalised and systemised. It is also essential in understanding why the practice of enforced disappearances has persisted and is spreading — both in terms of geographical reach and also the categories of people being targeted.
Alarmingly, since 2015, when Pakistan last served as a member of the council, the human rights situation in the country has deteriorated: the government resumed executions and Pakistan became one of the highest executioners in the world with nearly 500 hangings in less than three years; parliament enacted laws allowing military courts to try civilians for certain terrorism-related offences in secret trials; and the authorities started a new wave of crackdown on NGOs, journalists and human rights defenders, attempting even to close down NGOs on the ground that they presented "a very bleak picture" of the country's human rights situation to the UN. All of this, of course, finds no mention in Pakistan's pledge for candidacy for the Human Rights Council.
The truth is that while Pakistan claims to be a champion of human rights in international forums, international human rights law is a vilified concept domestically. Top government officials continue to call human rights standards alien to Pakistan's ground realities, and appeals to assess Pakistan's laws and policies against international human rights standards are shut down as promotion of a 'foreign agenda'. In fact, not too long ago, the Islamabad High Court said in a judgement that NGOs working for the cause of human rights in Pakistan were "working against the ideology of Pakistan" and were spreading "obscenity, immorality and blasphemy" in the country.
Pakistan's election to the Human Rights Council with 151 votes may be seen as a diplomatic success, but in itself is no victory for human rights in the country. To ensure Pakistan's lofty rhetoric in New York and Geneva is matched by real progress for human rights on the ground here at home, the government — and indeed other branches of the state — must urgently take steps to address the serious human rights failings in the country, including the issues that have been identified above.
The writer is a legal adviser for the International Commission of Jurists.
Twitter: reema_omer
Published in Dawn, October 21st, 2017