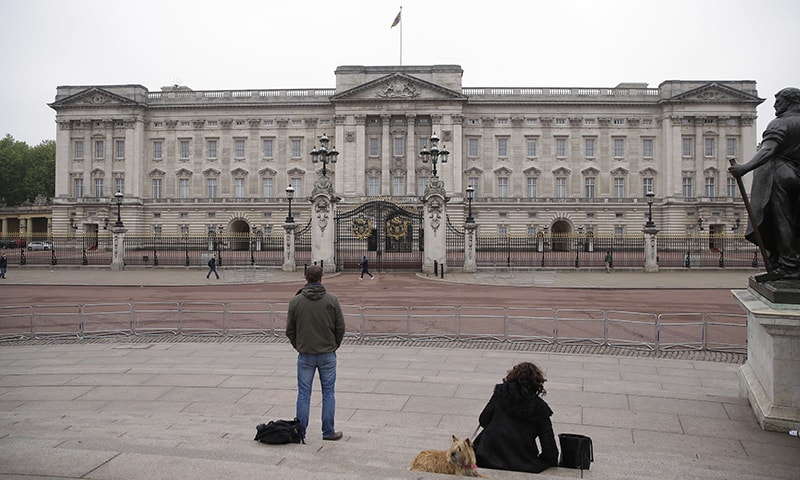 Buckingham Palace said on Thursday that Britain's Prince Philip, the 95-year-old husband of Queen Elizabeth, would stand down from royal duties in the autumn.
"His Royal Highness The Duke of Edinburgh has decided that he will no longer carry out public engagements from the autumn of this year. In taking this decision, The Duke has the full support of The Queen," A statement from the palace said.
The statement clarified that Prince Phillip will go about his engagements till August but will not accept any further invites thereafter, "although he may still choose to attend certain public events from time to time."
Prince Phillip will continue his association with all the organisations he is a patron to, however, he will not take an active part in events organised by them.
"Her Majesty will continue to carry out a full programme of official engagements with the support of members of the Royal Family," the statement said
Earlier in the day, a well placed source had told Reuters that there was no cause for alarm about the welfare of Queen Elizabeth or her husband Prince Philip after all senior royal staff were summoned to a meeting at Buckingham Palace on Thursday.
The Daily Mail newspaper had reported that senior aides from across the country had been called to the palace for an emergency meeting, leading to wide speculation on social media about the health of the royals.
"There's no cause for alarm," the source, who spoke on condition of anonymity, told Reuters. The queen, the world's longest-reigning living monarch celebrated her 91st birthday in April. Philip turns 96 next month.
Elizabeth met Prime Minister Theresa May on Wednesday to formally agree to the dissolution of parliament ahead of June's election while Philip opened a new stand at Lord's Cricket Ground in central London.
The Mail reported that the royal staff would be addressed by the Lord Chamberlain, the most senior officer of the Royal Household, and the queen's private secretary Sir Christopher Geidt. The BBC said the meeting would take place at 10am (0900 GMT).
Buckingham Palace had no comment on the Mail report but the source said such all-staff meetings did occur occasionally. There was no detail about what the meeting would address.
Elizabeth ascended to the throne in 1952 and polls show she remains hugely popular among Britons. She and Philip are due to celebrate their platinum, or 70th, wedding anniversary in November.
Despite their age, the couple continue to carry out hundreds of official duties although they have cut back on their workload in recent years, passing on many responsibilities to son and heir Prince Charles, and grandsons, Princes William and Harry.
The queen missed a traditional Christmas church service last year for the first time in decades due to a heavy cold and was hospitalised in March 2013 with symptoms of gastroenteritis, the first time she had needed hospital treatment in a decade.
While her father, George VI, died at 56, her mother lived until 101 and was still appearing in public almost up until her death in 2002.
Philip underwent "an exploratory operation following abdominal investigations" in 2013.
He was also hospitalised for a bladder infection during the queen's Diamond Jubilee celebrations the year before, and spent Christmas 2011 in hospital where he underwent an operation to clear a blocked heart artery after suffering chest pains.