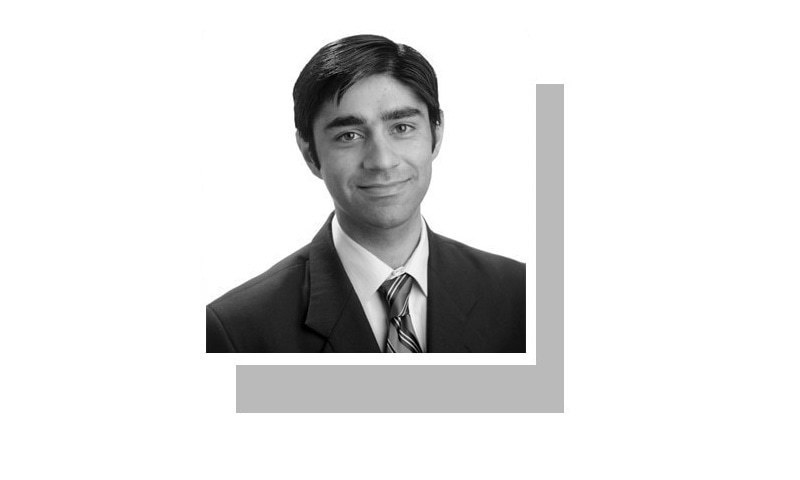 Last month, Indian-American scholar Vipin Narang stirred a storm by casting doubt on the sanctity of India's No-First-Use (NFU) pledge on nuclear weapons and positing the possibility of Indian pre-emptive strikes against Pakistan. Since, the Pakistani state and several experts have pointed to the Indian hypocrisy of claiming an NFU that they no longer plan to honour.
See: India may use nuclear option first to pre-empt attack: expert
I would have usually dismissed the response as business as usual. Worryingly, there is more, it seems. In the past few weeks, I have heard regular references to Narang's comments in Pakistani policy circles, and even discussions suggesting that Pakistan must consider its implications seriously. The talk continues.
I am alarmed because I found some of these conversations to be strikingly similar to what I heard a decade ago when the Indian army floated its Cold Start doctrine — a Pakistan-specific limited war strategy conceived by the Indian army after the 2001-02 crisis with Pakistan.
In that crisis, India not only discovered that its nuclear weapons have no bearing on the ability of terrorists to strike inside India, but also that its ability to leverage its superior conventional might was neutralised by Pakistan's nuclear deterrent. Cold Start offered India an option to wage limited war that would punish Pakistan selectively, without bringing Pakistani nuclear use in response into play.
Examine: Has India's army revived its 'Cold Start' doctrine?
In 2007, three years after Cold Start was floated, I, along with several other scholars, analysed this Indian doctrine threadbare. The question posed to me was why Pakistan had not reacted to the doctrine in any visible way. I argued that Pakistan hadn't and wouldn't because Cold Start did not alter the military's Order of Battle, or its ability to neutralise India's conventional aggression, given that its short lines of communication and forward bases already secured it against such an Indian adventure. I was wrong.
---
The state has never believed in the sanctity of the Indian NFU.
---
Pakistan reacted, in fact overreacted, by developing a fresh tactical nuclear weapon capability. Most objective analysts agree that Cold Start is simply not executable, and even if it were, Pakistan's conventional forces could easily tackle it. Moreover, the Nasr missile defies decades of experience during the Cold War that confirms the exorbitant risks attached to fielding battlefield nuclear weapons.
For now, Nasr has offered the latest reason for the world to question the dangers posed by Pakistan's nuclear programme.
Know more: Tactical N-weapons are here to stay, says adviser
The NFU saga is also a storm in a teacup, no more. Vipin Narang is a well-respected Indian-American scholar who neither speaks for the Indian establishment, nor claims to have any clout over it. He made these remarks while speaking on a conference panel that specifically focused on envisioning hypothetical scenarios that entailed nuclear weapons use.
As scholars often do in such gatherings, Narang went for a counterintuitive scenario rather than the run-of-the-mill one that would have envisioned a Pakistani first use, probably of its tactical nuclear weapon against invading Indian conventional forces. Basing his observations on the statements of senior Indian ex-officials, he posited Indian pre-emptive strikes against Pakistan's nuclear arsenal. Narang clearly wished to provoke an analytical debate on the sanctity of India's NFU.
But he wasn't claiming anything had happened in the days preceding his talk that had made such an Indian first-use likelier than before.
I am not arguing that the concern about India's loosening NFU is made up. Indeed, this has been an ongoing debate in India and several serious voices have hinted that the posture may not be as sacrosanct after all. It is also true that a country's shift from NFU to first-use is no trivial development. Under certain contexts, it could require the rival to consider significant changes in force planning, postures, deployment protocols, etc.
Luckily, this isn't the case for Pakistan.
The reality is that the Pakistani nuclear est­a­bl­­ishment and experts alike have never believed in the sanctity of the Indian NFU to begin with. No Pakistani nuclear or conventional choices assume a credible Indian NFU; in fact, all discount it.
This isn't surprising. After all, even though an NFU directly impacts force requirements and postures, at its heart, it is a declaratory commitment that can never be fully verified. When rivals are as mutually distrusting as India and Pakistan, scepticism about such declarations is only natural.
But this also implies that Pakistan needn't worry about an Indian shift away from the NFU, much less a fanciful scenario (according to Narang himself) of an Indian pre-emptive strike. This is the time to exhibit the psychological security that behooves a nuclear power confident of its capability. To the contrary, reacting to an independent scholar's academic analysis in this manner suggests exactly the opposite.
The development of Nasr has already shown the kind of decisions such insecurity can produce. Pakistan must not fall in this trap again.
The writer is a foreign policy expert based in Washington, DC
Published in Dawn, April 11th, 2017