Kamal Amjad Mian thought China's decision to invest $36 billion in the Pakistani power sector would benefit his electricity cable business, and, anticipating increased demand, his family spent nearly $30 million on a second plant to double output.
But Mian's Fast Cables and some other Pakistani manufacturers have yet to reap rewards from Beijing's huge "One Belt, One Road" (OBOR) project, a modern-day "Silk Road" network of trade routes across land and sea.
Power stations built as part of the China-Pakistan Economic Corridor (CPEC), a $57 billion project involving energy, road and rail infrastructure, are being kitted out with Chinese cables exempt from import duty and sales tax.
Such exemptions, more generous for CPEC projects than others, threaten to undermine local industry, according to Mian, one of a growing number of executives now questioning an initiative long portrayed as the key to Pakistan's prosperity.
"The government, instead of giving us a level playing field, gave them an advantage," Mian said in the eastern city of Lahore.
A Water and Power Ministry official, who declined to be named because he was not authorised to speak to the media, said "there were question marks about whether the local cable industry could fulfil the demands under CPEC and we worried it would slow down projects."
Beijing's CPEC splurge and a drop in militant violence have reinvigorated Pakistan's sluggish economy, driving growth to about 5 percent for the first time since 2008.
The public and political parties broadly support Chinese investment, while cement and steel companies who bagged early CPEC contracts are embarking on aggressive expansion.
Executives also say Chinese investors are poised for an acquisitions spree in Pakistan.
Trojan horse or saviour?
But not everyone is happy. Critics say CPEC projects are opaque and expensive, and question Pakistan's ability to repay the costs over time.
Some firms fear they will struggle to compete with Chinese companies with deeper pockets, economies of scale and vastly cheaper credit lines.
"We have to make sure (CPEC) doesn't become a Trojan Horse and start hurting existing industry," said Ehsan Malik, chief executive of the Pakistan Business Council.
There is plenty still up for grabs for local players. The next phase of CPEC involves the creation of Special Economic Zones where Chinese state-run enterprises would open factories and help develop Pakistan's industrial base.
But Fast Cables' Mian said that, while domestic producers have been benefiting from broad economic growth, he fears his business will end up "dying a slow and painful death" if Chinese rivals setting up in Pakistan receive preferential tax breaks.
Mian and other cables makers are reviving a defunct industry association in order to lobby Islamabad, amid concerns Beijing will use its leverage over Pakistan to obtain those sweeteners.
"Very soon, if we are not nimble enough to recognise the issues, we could be in trouble," said Fahd Chinoy, whose family runs Pakistan Cables.
China, for which CPEC is a key part of its Silk Road ambitions, sought to assuage such fears.
"The dividend, the well-being delivered by the corridor will benefit the people of both China and Pakistan, as well as of the region," Foreign Ministry spokeswoman Hua Chunying told a regular briefing, when asked about concerns in Pakistan.
The government in Islamabad was also keen to reassure domestic producers.
"We are not (so foolish) as to not protect our local industry," said Miftah Ismail, a state minister charged with setting up CPEC Special Economic Zones.
"I want to assure people we will never give greater protection to our Chinese investing friends," Ismail added. "It will never be an uneven playing field."
The Pakistani government, citing local worries about being crowded out, said in January it would prioritise domestic companies over Chinese ones in the forthcoming sell-off of state-run companies.
Winners and Losers?
Pakistan's struggling textiles sector, which account for 60 percent of the country's exports, is watching nervously.
China is offering vast incentives and ploughing billions of dollars into the Western region of Xinjiang to build a textile industry, which will rely on CPEC road and rail links to export goods via Pakistan's Arabian sea port of Gwadar.
The Karachi Chamber of Commerce & Industry and other organisations worry that Pakistan will become a dumping ground for Chinese goods once the Xinjiang-Gwadar transit route becomes operational and traffic volumes soar.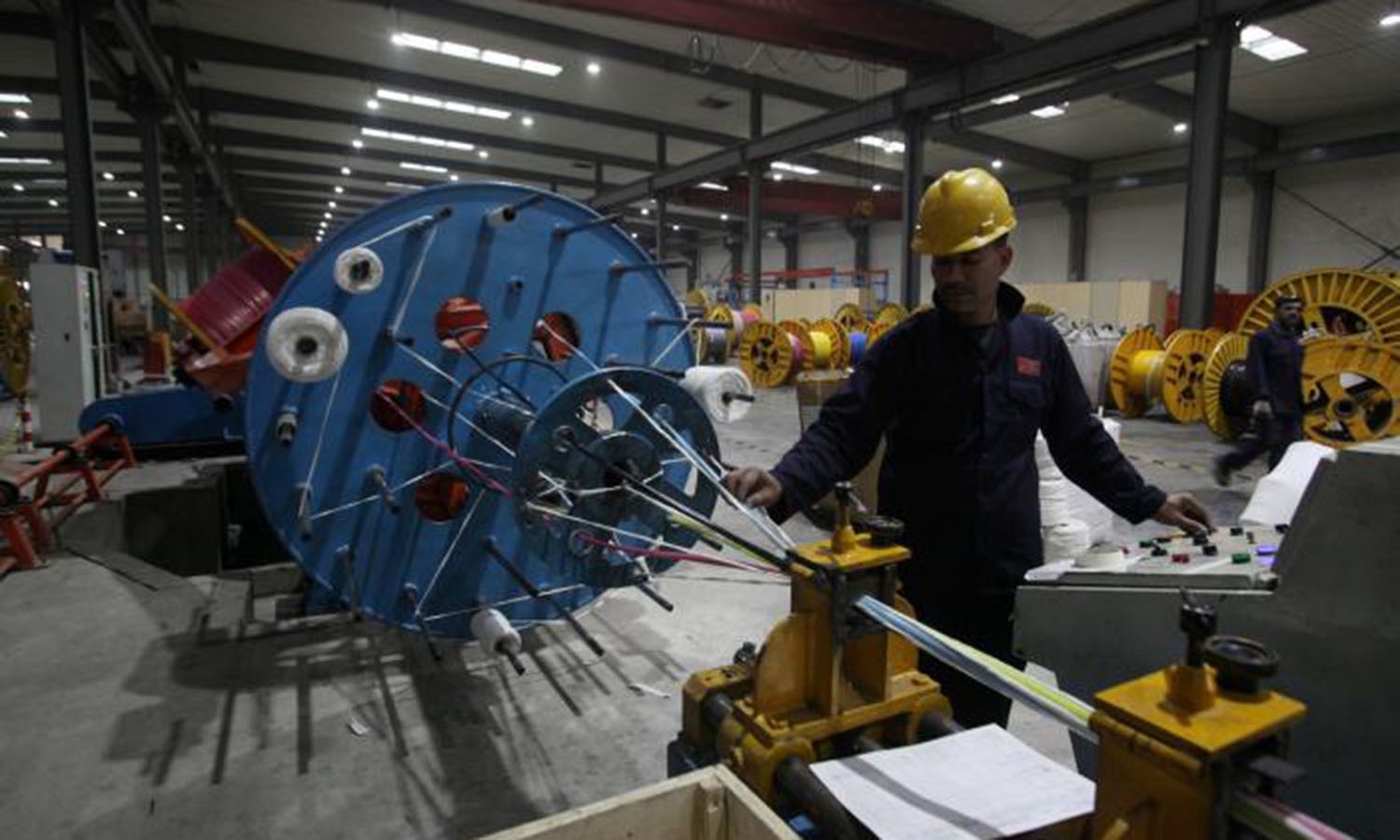 "If those products end up on the domestic market without duties, it will devastate the local industry," said Aamir Fayyaz, chairman of the All Pakistan Textile Mills Association (APTMA).
Wang Zihai, president of the Pakistan-China Joint Chamber of Commerce and Industry, compared Pakistan to China three decades ago, when its nascent industries faced competition from more advanced Japanese and American companies.
"Chinese companies did not die," Wang said. "Chinese are not here to take over everything, they want partners. They need a local party to work together."
And for early CPEC winners, optimism abounds.
Hussain Agha's family-run steel business has bagged several CPEC contracts and is planning an initial public offering (IPO) to raise cash to expand.
"Those who are geared for the economic renaissance of Pakistan will thrive, and those who are not will miss the bus," said Agha, an executive director at Agha Steel Industries.
"We are getting ready for the 'Roaring 20s'."
Follow Dawn Business on Twitter, LinkedIn, Instagram and Facebook for insights on business, finance and tech from Pakistan and across the world.